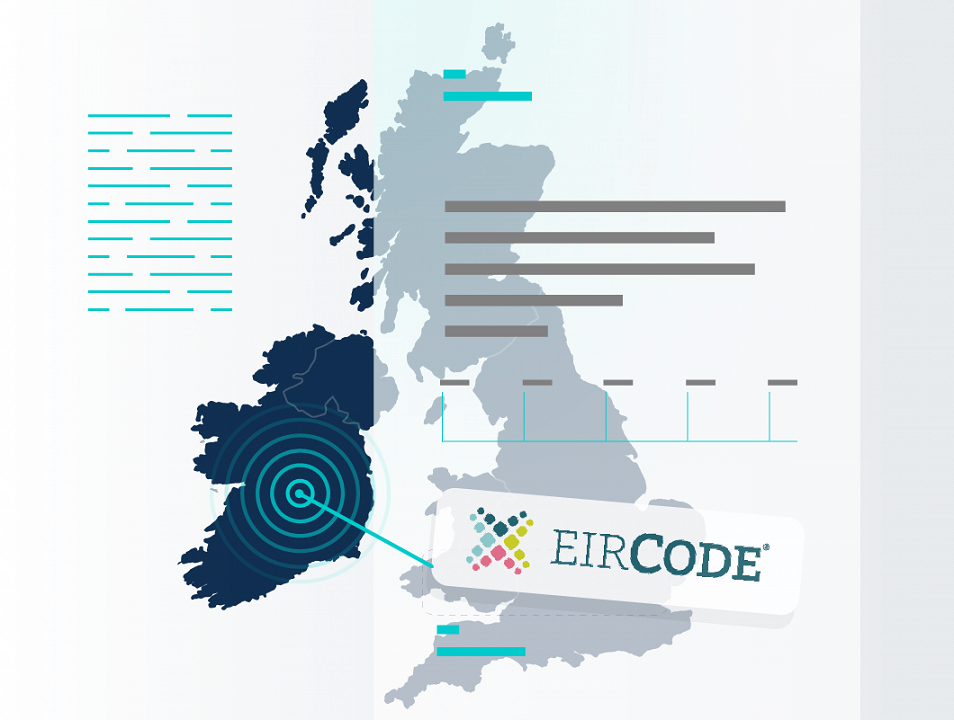 Knowledge Base

Irish address lookup UX
Are you ignoring 70% of Irish shoppers?
Eircode is here to stay. Rolled out in 2015, the system has been gaining recognition in Ireland and around the world as a solution to the country's addressing problems.
Usage of Eircode is becoming widespread as more companies adopt it as part of their processes, and as more people know and use their own Eircode. This number is growing steadily - in fact, in under three years we found that 70% of Irish online shoppers know their Eircode.
However, because that number isn't 100% yet, we aren't quite at the point where websites can require users to input their Eircode in order to complete a checkout.
Many visitors to your site simply won't know what their Eircode is, so it wouldn't be fair to them (or to your conversation rate), if you block those users from continuing because of this.
Keeping this in mind, we've put together a guide on how to design your website's address form for an Irish audience, whether they know their Eircode or not.
Form design
As we mention in our postcode lookup UX guide, a good place to start for maximising user experience while filling in an address form is to use IP-to-location technology to auto select your user's country for them.

If successful, you've skipped out a tedious step of selecting a country for a user (particularly when 'Ireland' or 'Republic of Ireland' could be in two very different places in an alphabetised country list).
Next on the form, a "search for your address" input box is usually best. You can include an "or enter your Eircode" prompt here as a reminder to users who know their Eircode that they can use it here.
Next to the input field for a search should be a "search" button. Place this close to the input field so that the two are visually associated.

Once this is clicked, send the user's search to Postcoder.
But remember: even with an address lookup tool integrated, we still suggest that you allow users to skip the address search feature and enter their address manually if they so wish. This avoids frustrating users who may have scripts disabled in their browser, or otherwise encounter issues with address lookup tools.
After the click
As standard when requests from your site are sent to an API, your form should display a progress indicator just in case it takes longer than normal.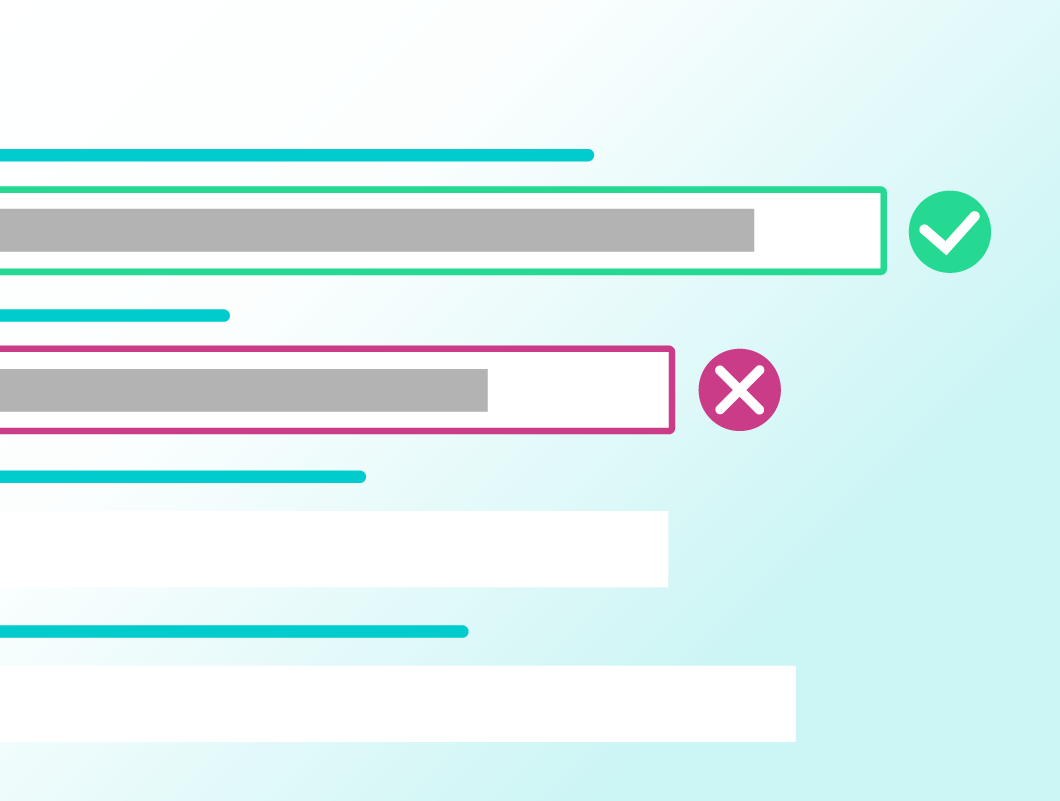 Have a look at our article on form validation for some extra advice on giving your users a natural experience as they fill in your forms.
If your user has entered an Eircode, it is very likely that only one address will be returned. If this is the case for your user's search, simply fill in the address fields straight away rather than presenting the results in a list and asking the user to select the only result.
If your user doesn't know their Eircode and searches using an address fragment, they are much more likely to have a list of suggested addresses to choose from.
These are best presented to the user in a list with corresponding radio buttons, rather than in a drop-down menu, which can be difficult to navigate on some platforms.
Address fields for Irish addresses will look similar to UK addresses, so if you already have a UK address form, those fields are good place to start from. No need to reinvent the wheel.
As part of this step, don't prevent users from editing an address after it has been selected from the search. This makes sure that you don't block your users off from being able to correct any perceived mistakes in their address, or force them down a route they dislike.
If you are basing your forms on our example code, then we've already done a lot of this work for you.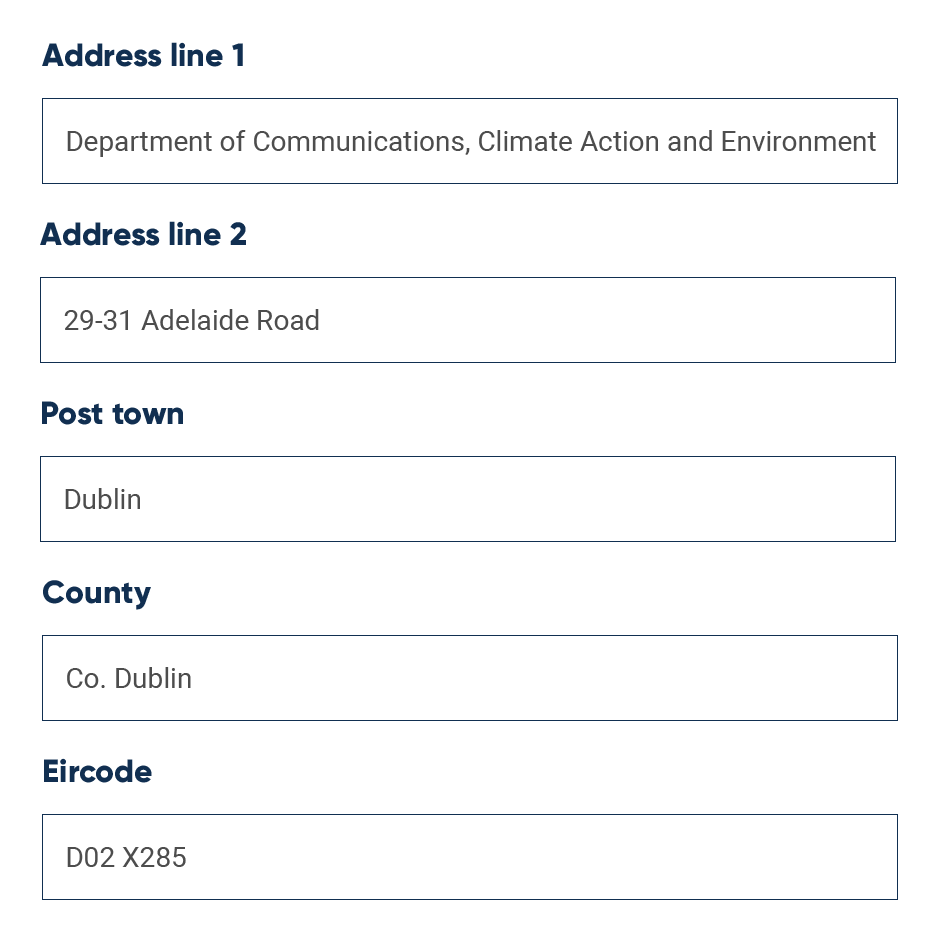 The Irish postal authority, An Post, provide a guide describing what should be included in an Irish address:
House name or number and the name of the street or road.
Locality or townland for rural areas; this usually falls into the 'DependantLocality' field in Postcoder's data.
Post town.
County name.
Eircode, if provided.
Postcoder can intelligently split the first section of an address out for you across a designated number of lines using the &lines= parameter. This saves you the additional work and code organising the returned data.
Encountering counties
Depending on how you use Irish address data, there are a few other things to keep in mind when it comes to the county field.
If the county name appears in the posttown, then the county field isn't necessarily required for mail delivery. For example, an address with a posttown of "Cork" wouldn't also need to include "Co. Cork" as a county. Depending on how you use the address data, you may wish to exclude this field from your address labels if the county is the same as the post town.
There can also be some discrepancy between an address's geographic and postal counties - this is something to be aware of, depending on your needs.
Other resources
Wider considerations that can apply to any kind of address searching are covered in our Postcode lookup UX article.
When you're ready to get started, find out more about our Eircode lookup API.