Knowledge Base

A basic guide to address data management
Short guide to ensuring high quality address data
What is address management?
Address management is everything to do with collecting accurate addresses and keeping them up to date, which is a vital step in making the most of your customer data.
A strong address management strategy ranges from taking steps to improve data quality during the initial collection of addresses, to the regular automated cleaning of your whole database. Both of these processes can be made faster and easier by making use of a solution like Postcoder.
How good is your address management strategy?
There are three key elements to an effective strategy:
1. Accurate, reliable data sources
The Royal Mail Postcode Address File (PAF®), complemented with the Multiple Residence (MR) dataset as standard with Postcoder, provides the most comprehensive and accurate source of address data in the UK. PAF® contains 30 million delivery points, while MR adds to this with an additional 700,000 dwellings that share a delivery point with others.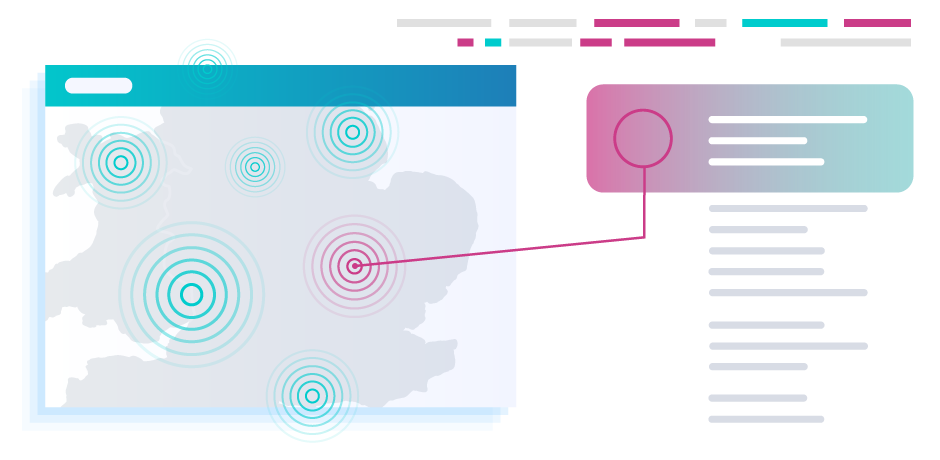 At request, access to Royal Mail's Not Yet Built (NYB) data can be provided to give your business an additional edge; validating addresses that are still under construction is invaluable for mortgage and insurance providers.
Royal Mail's data is updated by UK postal delivery workers every day. This ensures that the data accurately reflects which addresses across the country can be delivered to. No other source of address information comes close to this level of first-hand knowledge.
Need a list of address data tailored to your specific requirements? See our address data extracts and tell us what you need »
2. Checking addresses at the point of collection
It is vital to capture address data correctly at the first point of contact with your customers.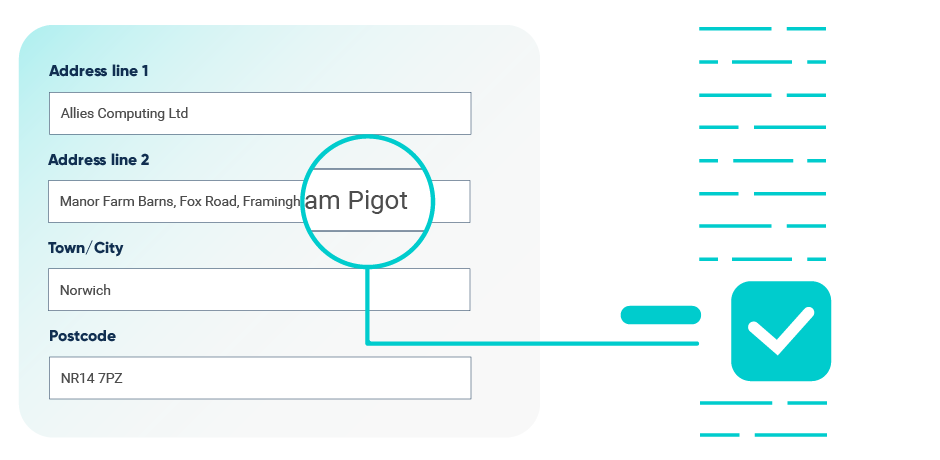 Postcoder speeds up the data collection process and ensures that the address captured is correct and free from errors and spelling mistakes. By capturing a postally correct address straight off the bat, time and money is saved in the long run - making sure a mistake in an address is noticed and corrected long before a problem occurs.
Want a postcode and address finder for your website, app or computer? Try out our postcode lookup API »
3. Keeping addresses clean
If addresses have previously been entered into your system without being validated at the point of collection, your database could already be riddled with errors.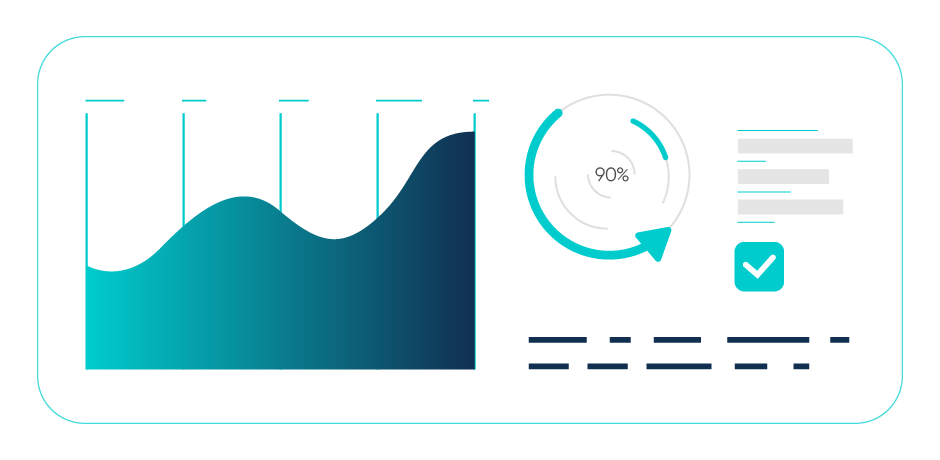 Add to this the fact that there are 1.2 million changes made to PAF® every year, and this could result in incorrectly addressed mailings, costing you money and reputation. This can be rectified with an address cleansing service offered by Allies. Our data team will process your address list, correcting obvious errors and offering options for ambiguous addresses, allowing manual correction by you or your user.
Interested in seeing how clean your addresses are? Find out more about our address cleansing solutions »
Convinced?
Having a solid address management strategy is key in reducing risk for your business.
Avoid the potential fees and problems linked to misdelivery of goods or sensitive information
Ensure that your direct mailing campaigns find the people you intend to read your material
Know who your customers are by standardising your database for clarity and ease of analysis