Careers at Allies

Apply your talents.
Continue to learn.
Make a difference.

Ready for a new challenge with Allies?
We are a successful and profitable technology company with a 100% remote team. Our employees have the autonomy to live and work where they feel most fulfilled, in a location that suits them best.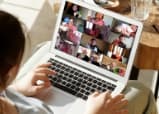 Most of our team live in and around Norwich at the moment, which is where our headquarters was based up until our remote transformation in 2020.
We're a 100% employee owned company with the same sort of structure as the John Lewis Partnership. Our team is deeply invested in the success of the company and benefit from profit sharing and having a real voice in how we do things.
Our core values
Our values help to guide our decisions and how we interact with each other. You'll always see these values in action whether you join us as an employee or a customer.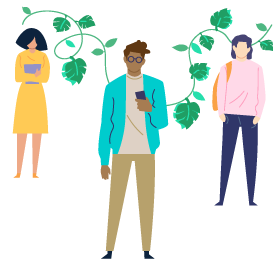 Honesty & Integrity

Deliver what we promise to each other and our customers. Be truthful and learn from our mistakes. Charge a fair price with no double standards.

Collaboration

Assume positive intent. Reach across teams. Encourage people to succeed. Say thanks and provide feedback in a kind way. Share your knowledge.

Transparency

Be open about as many things as possible. Share the reasons behind decisions. Let people know if you change your mind and why.

Care, Inclusion & Diversity

Care for and respect each other. Create a safe environment where everyone can contribute. Make everyone feel welcome and get to know each other. Use inclusive language. Embrace neurodiversity. Support each other's personal and professional development.

Quality

Be proud of your work. Act with a sense of urgency. Iterate in small steps. Embrace minimally viable changes and features.

Environment

Minimise our impact on the environment. Support causes that benefit the environment.

Community

Support causes that help people and communities.
Employee benefits
A safe and inclusive culture where everyone can contribute
100% remote work environment
Good salaries with annual reviews
Annual bonus (some of which can be paid tax free)
15% pension contribution paid by the company
Life insurance of twice your salary
25 days of holiday plus an extra day off for your birthday
Career development through regular 121s, mentoring and training
Opportunity to move into different roles around our organisation
A wide range of online and in-person social events from chocolate tasting to escape rooms
Remote onboarding
We take great care to create an inclusive environment where new and existing employees feel part of the team.
Our remote onboarding process is designed to guide you through your first few weeks with virtual meet-and-greets and self-guided activities tailored for your role.
From there, there are opportunities to share progress and get support through daily asynchronous check-ins, weekly 121s and monthly group-wide team updates.
We also host twice-weekly informal drop-ins where everyone is welcome (with cameras on or not) and regular online and in-person social events (from chocolate tasting to escape rooms).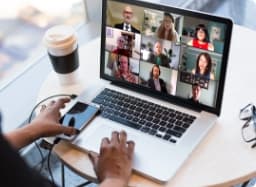 Current vacancies
Sorry but we do not accept applications from recruitment agencies.
No roles available
There are no roles available at the moment but we welcome speculative enquiries.
Please send your CV and a covering letter to recruitment@alliescomputing.com
Our five stage recruitment process
Review

We review and shortlist applications.

Intro call

A short call to get to know you a little better.

Interview

An online interview with one or more of our team.

Task

A short task relevant to the role you've applied for.

Offer

We make an offer to the candidate we feel is best suited for the role.

Success!

You join our team!