Data supply
Buy the most comprehensive address data in the world
Expertly matched and enriched from authoritative sources to create the most detailed and accurate address data supply.
Buy address data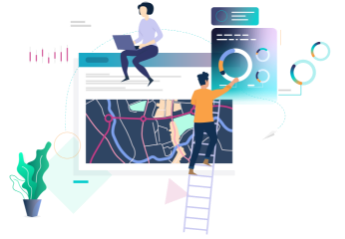 Supercharge your business with a dependable data supply
Buy address and location reference data
Ideal for:
CRMs
Websites
Apps
EPOS
Buy address data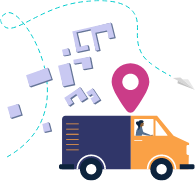 Improve decision-making

Enrich databases with accurate address data to improve data quality, enhance customer profiles and inform decisions.

Streamline logistics and delivery

Optimise operations with efficient route planning, geocoding and real-time tracking for faster and more reliable deliveries.

Expand using data-driven strategies

Analyse address data to identify market trends, customer density and opportunities for well-informed business expansion.

Assess and optimise insurance risk

Evaluate risk factors associated with addresses to support accurate insurance underwriting and risk management.

Enhance customer experience

Use address data to quickly validate customer information, expedite issue resolution and provide location-specific support.
Buy mailing data
Ideal for:
Direct mail campaigns
Buy address data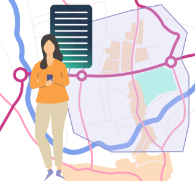 Generate new leads

Advertise your products and services to potential customers through direct mail campaigns that target specific areas.

Engage local communities

Inform residents in specific areas about forthcoming community initiatives or building projects that may affect them.

Build brand awareness

Expand brand reach and recognition by sending direct mail to locations that you are planning to move into in future.

Enhance event invitations

Improve event attendance and response rates by leveraging direct data to send targeted and personalised invitations.
Multiple authoritative sources consolidated into one ground truth dataset
Using advanced matching algorithms and data cleansing techniques, we link related information from multiple official sources to provide a detailed description of each address. The result is a unified view and single ground truth that you can rely on.
UK address data
Full addresses
Streets
Localities
Postcodes
UDPRN identifiers
Coordinates and grid references
NHS data

Commissioning regions
Area teams
Clinical commissioning groups (CCGs)

Government data

Local authorities and wards
Electoral wards and counties
Westminster parliamentary constituencies
European electoral regions
Buy address data
Data sources
PAF

The definitive UK address database containing every UK address. 30 million addresses and 1.8 million postcodes.

Multiple Residence

A database of dwellings within multiple occupancy buildings that share a front door. Includes 800 thousand addresses.

British Forces Post Office

Special postcodes used to accurately route commercial and personal mail to British Forces personnel serving overseas.
ONS Postcode Directory

Connects postcodes to grid references and a wide range of administrative, electoral, health and other area geographies.
Irish address data
Data sources
ECAF

The Eircode Address File (ECAF) contains every postal address and Eircode in Ireland. 2.2 million records.

ECAD

The Eircode Address Database (ECAD) adds property-level coordinates to the addresses and Eircodes in ECAF.
We are an authorised reseller of Royal Mail, OS and Eircode data.
A data supply built to your requirements
Outline your requirements and we'll build a data supply to your specification. The data we ship to you will be ready for import into your platform, meaning less data wrangling at your end and more time on other tasks.
Buy address data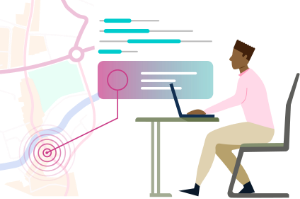 Data supply specification
Supply
Download
Format
CSV
Coverage
All records or just those within a customisable area
Fields
All fields or just those of interest
Update frequency
Monthly, quarterly or one-off
Data sources

Royal Mail Postcode Address File (PAF)
Royal Mail Multiple Residence
Royal Mail British Forces Post Office (BFPO)
ONS Postcode Directory
Eircode

Update frequency
Monthly, quarterly or one-off
Licence options

Website licence
User licences
Organisation licence

Licence period
1 year
Buy address data
Submit your requirements and we'll email you promptly with a no-obligation quote.
Get a no-obligation quote