Knowledge Base

Do you need a data cleanse?
Businesses need to ensure that all of their customer data is as up-to-date as possible.
Has it been a while since your customer database was updated? Or have you been finding a lot of your direct mail gets returned as undeliverable? If so, your business could benefit from a thorough data cleanse.
Data quality is more importantant than ever, and now the UK General Data Protection Regulation (GDPR) is well-established, consumers are becoming increasingly savvy about how to navigate the data that is stored about them. Consumers have the right to have accurate information stored about themselves, and the right to take their data with them to another service if they want to leave your business as a customer.
These laws apply to any processing of personal data, no matter the size of the business. This means businesses both large and small need to ensure that all of their customer data is as up-to-date as possible to reduce the chance of having to perform manual work on problem records when they arise.
What is a data cleanse?
Data cleansing is a way of ensuring that your database is still up to date and valid for your business needs. At Allies, we regularly perform data cleanses of postal addresses, email addresses, and mobile phone numbers for our customers.
Postal address cleanse
To cleanse address data we run a bulk test comparing your stored address records to an authoritiative data source, such as Royal Mail's PAF. In the event of a mismatch, the record is corrected to match the authority's data.
With freshly cleansed data, business can be confident that when performing address-related tasks such as a direct mail marketing campaign, the number of misdeliveries due to incorrect addresses will be minimised.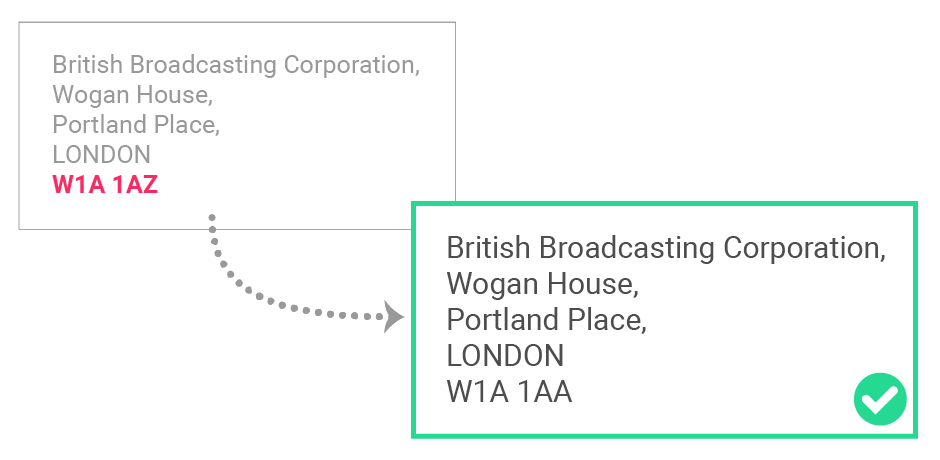 Email address cleanse
To cleanse email addresses, we deploy the power of our email validation API to analyse the provided records. Using our bulk cleansing technology, we are able to assess the validity of an entire database worth of email addresses, and provide a detailed report on which are valid.
We are even able to suggest simple fixes for some common spelling mistakes - for example, an invalid email address with the domain @gamil.com could be automatically adjusted to @gmail.com before being returned to the database.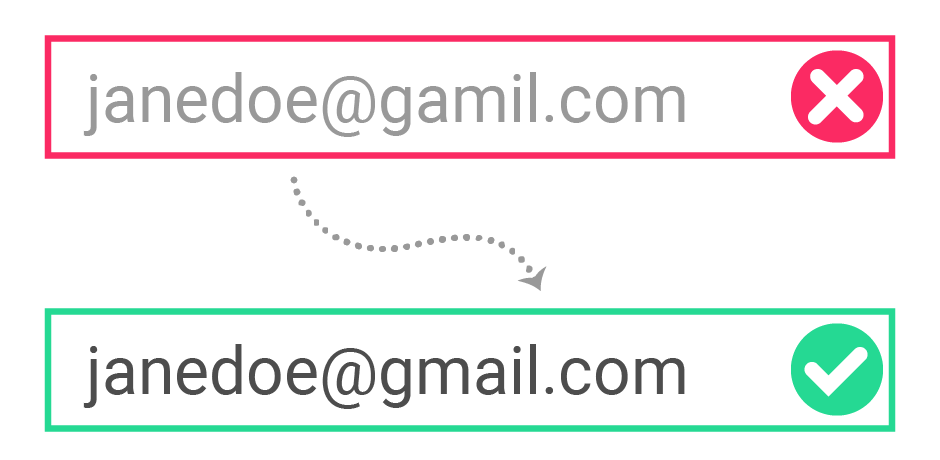 Mobile number cleanse
We use our mobile validation API to perform bulk cleanses of mobile phone numbers. We are able to quickly assess which records in the database are valid and which are not, reporting this information back so that the main database can be cleansed of any invalid phone numbers.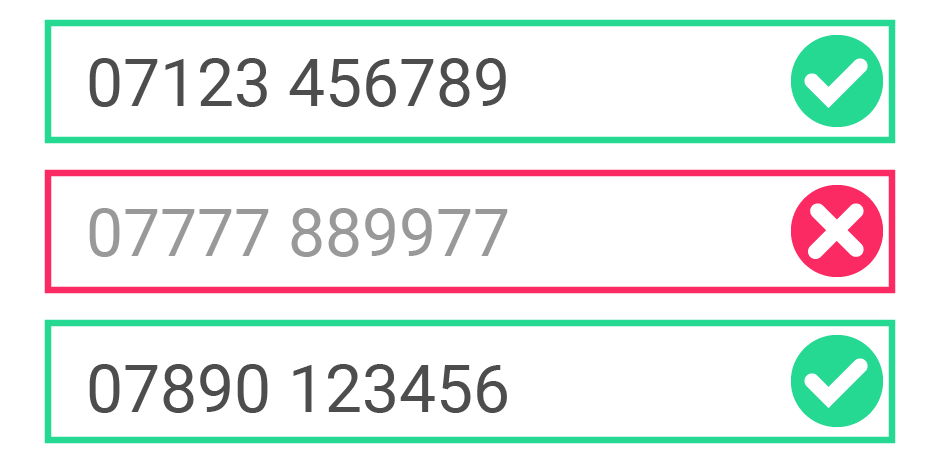 What happens when I request a data cleanse?
When you contact us about a data cleanse, a member of our technical sales team will consult with you to identify exactly what is needed from the cleanse, and how our services can best meet those needs. This can be done over email or over the phone, and you can get an indicative quote based on the number of records you wish to cleanse on the same day.

Next, we offer a free audit on a sample of your data to help ascertain what the final results from the cleanse will look like, and to confirm our quotation.

We ensure that the data cleanse we provide is 100% GDPR compliant, and as such, we request that any unnecessary data in removed from the files sent to us. For example, there is no need for us to process your customer's name alongside their address, and we request that identifying information like this is replaced with unique identifiers for your reference. Following the cleanse, you can use these identifiers to re-associate the cleansed record with the correct index in your database.

The completed audit report and final quote is sent back to you, and if you are happy, we can proceed with the final cleanse. We provide a secure location to upload your data file(s), and once received, we proceed with the full cleanse within a secure and GDPR-compliant environment.

And there you have it - your data is returned fully cleansed and is ready to be married up to the records in your database; overwriting, updating, or deleting older records as required.
If this sounds like something your business could benefit from, you can get in touch with us today for a chat and a free audit, or read more about cleansing. We'll be happy to hear from you.