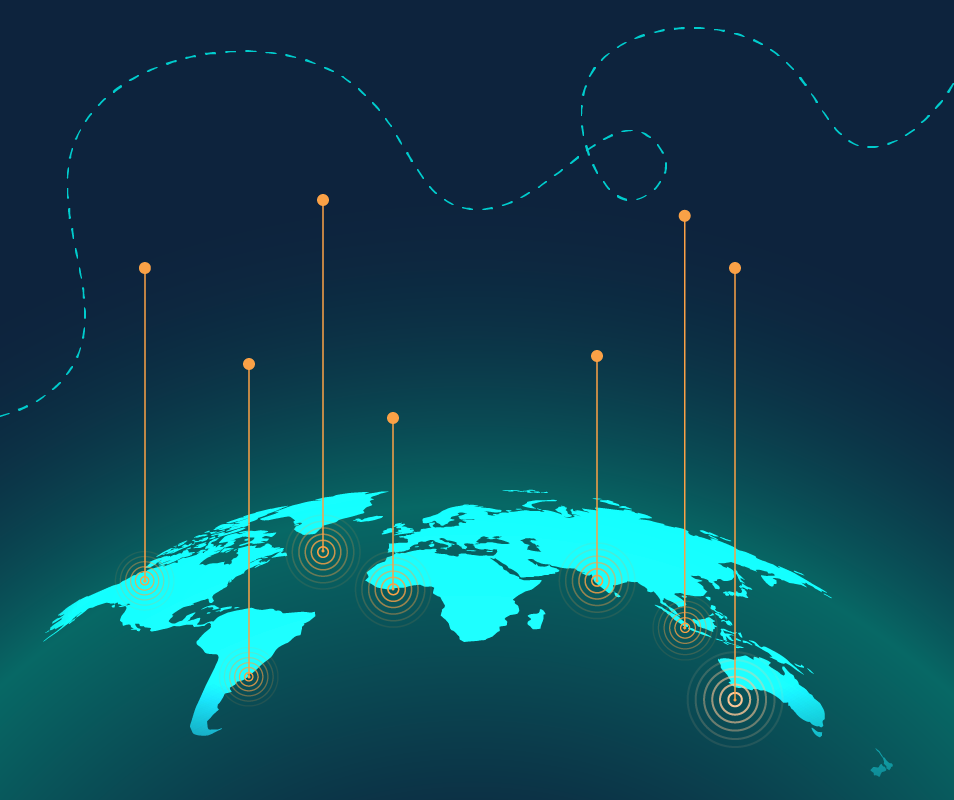 Knowledge Base

Location intelligence
What is location intelligence, and what can it do for your organisation?
What is location intelligence?
Location intelligence is the combination of geographical data (the 'location') with other datasets (the 'intelligence'). When additional datasets are layered over geospatial data (such population data layered over a map), users are able to derive insights that might be hidden when considering the two datasets independently.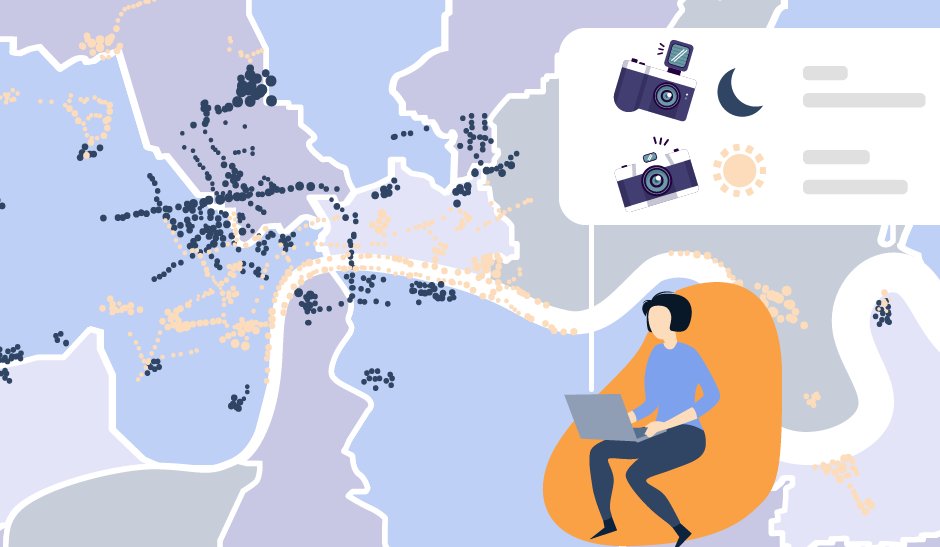 Location intelligence can also be used to describe the process of turning location-associated data such as TOIDs (topographic identifiers) into a visual representation. This makes it easier to analyse the dataset.
In short, location intelligence is the combination of geographical visualisation, analytics and data that is used to inform organisational decision-making.
Who needs location intelligence?
Location intelligence is valuable to any organisation that processes data for operations, marketing, customer relations or planning. Examples include:
Businesses with a growth or expansion strategy in place
Utility providers involved in planning new services
Healthcare service providers
Organisations that rely on address data, transport data, or population data to make strategic decisions
Organisations that are looking to find business opportunities in changing neighbourhoods
Organisations that are involved in risk analysis, such as financial or insurance companies
Businesses that create marketing campaigns based on their customers' location
What can location intelligence do for you?
Location intelligence is an interactive technology that can be harnessed in real time. It is an effective way to spot trends relating to business needs. This allows businesses to make strategic decisions with confidence.
For example, for a retail company, location intelligence could be used to identify sites for new stores. The combination of location data (a map), population data (from ONS), new build property data (Royal Mail's Not Yet Built database) and business data (provided by the business), would allow the retail company to expand with minimal risk.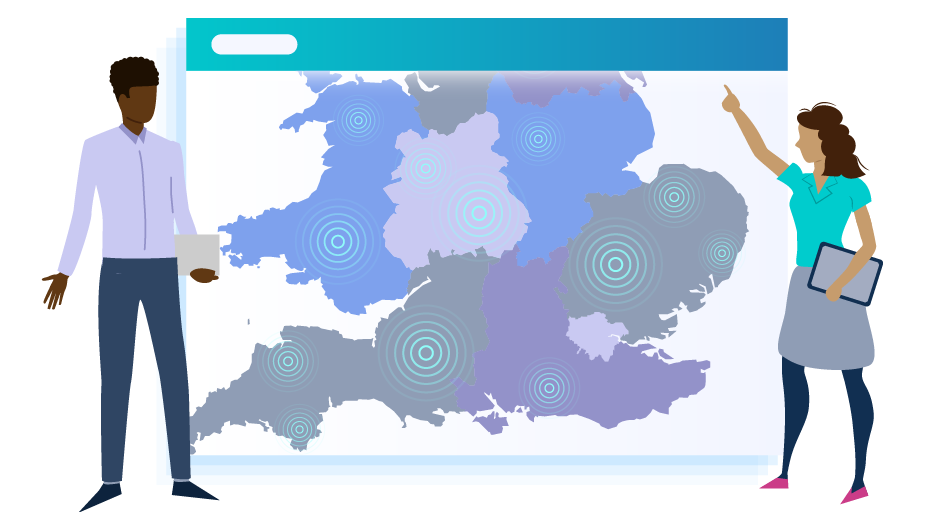 How do organisations use location intelligence?
Planning strategic growth - Location intelligence has a huge impact on site selection for expanding businesses. In fact, in the 2020 report from Dresner Advisory Services, the majority of organisations referred to location intelligence as important to critical to the site planning process.

Responding to trends - Smartphones generate huge amounts of location data which is invaluable for contextual advertising, sales and marketing.

Business decision making and problem solving - From fleet routing to optimisation, there are use cases for location intelligence in almost every area of business. Visualisation of location data can aid problem solving in both functional and strategic areas of business decision making.

Research and development - The role of data visualisation and mapping is increasingly popular in R&D. Popular features include map-based visualisation of data and layering of different visualisations.
Challenges of location intelligence
Location intelligence isn't a magic bullet for growth. Organisations that use location intelligence can discover challenges.
Keeping data current
For location intelligence to be truly intelligent, the data has to be current. The ability to create location intelligence in real time is one of its strengths, but this can easily become a weakness if the data is not kept up to date. Organisations that leverage location intelligence must ensure that data is stored in a dynamic database and updated regularly. Using an API to access location data is the ideal solution. For example, Postcoder API from Allies is updated daily with the latest data from Royal Mail.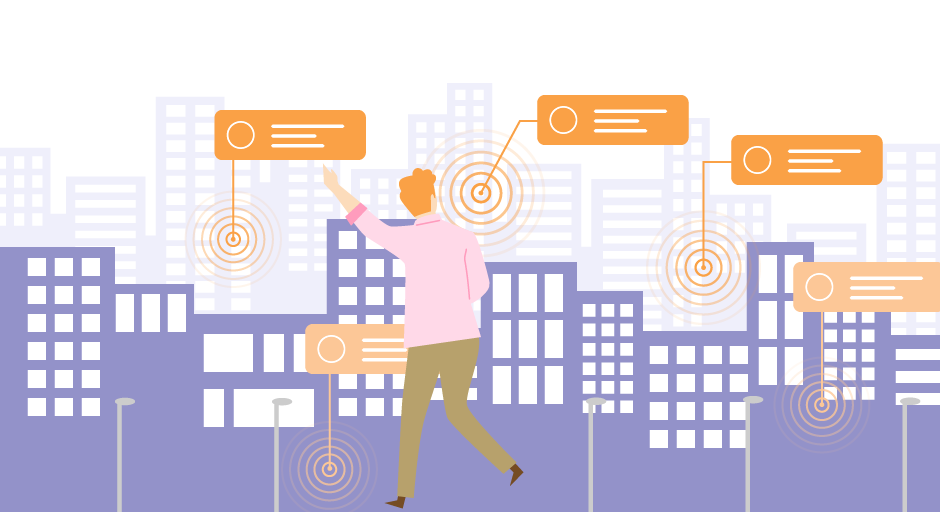 Inadequate data lists
Lists of data bought from data marketing firms can prove inadequate. The information can be dated, expensive, or irrelevant. For example, a list of businesses operating at a business park is irrelevant, if you are unaware that a new business park is being built around the corner. It could also be old data, overlooking new businesses that have moved in since the list was created. Make yourself aware of the extent of datasets available when investing in location intelligence.
Visualising data
Visualising location data is a key component of location intelligence. However, GIS (Geographic Information System) software has historically been expensive and challenging to operate. Location intelligence APIs that incorporate data such as TOIDs and network transport layers from Ordnance Survey can be used in combination with popular mapping applications. This visualises location data in an affordable and manageable way.
Summary
Location intelligence is all about using location-based data to enhance your decision making. Almost every business could benefit from incorporating location intelligence in their marketing and strategic planning.

To make the most of your location intelligence solutions, ensure your data is kept current and accurate.

Location intelligence APIs, such as Postcoder from Allies, are an affordable way to leverage the benefits of location intelligence for your organisation.