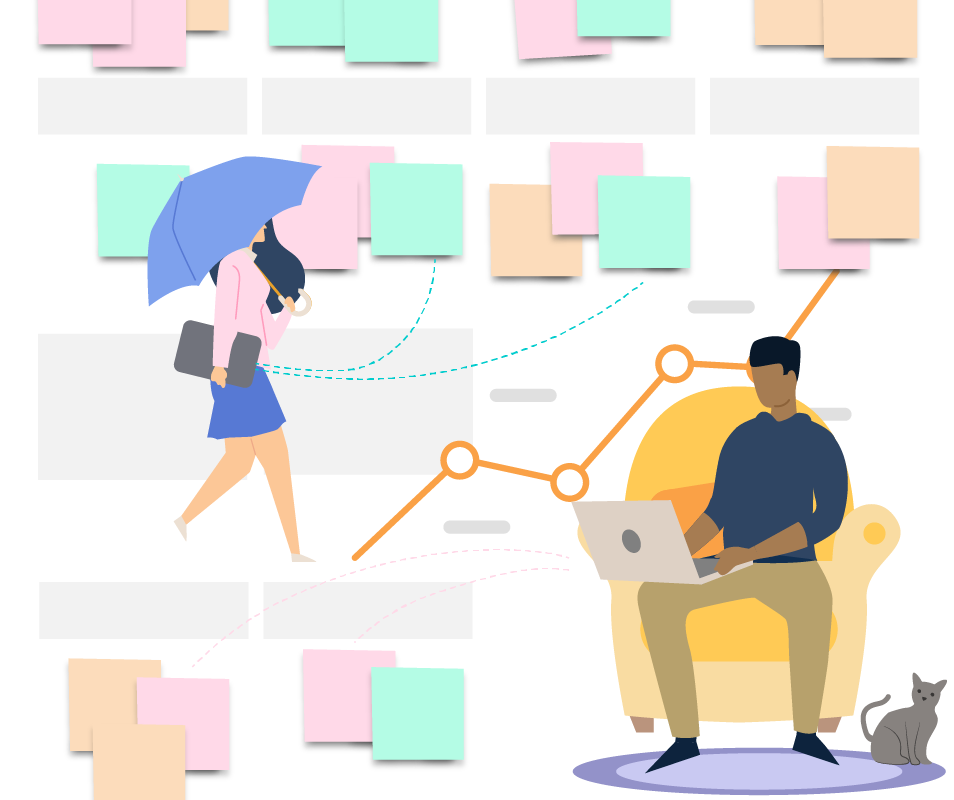 Knowledge Base

The importance of address data in the customer journey
Address data isn't just a one-off purchase - used properly, it can enhance customer experience and business productivity across the customer journey.
The customer journey follows all the touchpoints a customer has with a business, product or service. This can be mapped, along with the customer's intent, emotions and actions at each interaction. The customer journey map also notes the internal and external business processes at each stage.
What has this got to do with address data? For most businesses that collect address data, a customer address will feature in both the front and back end processes of the customer journey. Collecting and maintaining accurate address data ensures that each leg of the customer journey can segue smoothly to the next.
To illustrate this, I've mapped a customer journey for a fictional hybrid retail company. The customer in question would like to buy a pair of shoes - they've got two options, shopping online or going into a real store. The pink post-its label all the interactions that happen in real life. The green labels represent interactions in the digital space. (Of course, some interactions involve both - that's where you'll see one note on top of another.)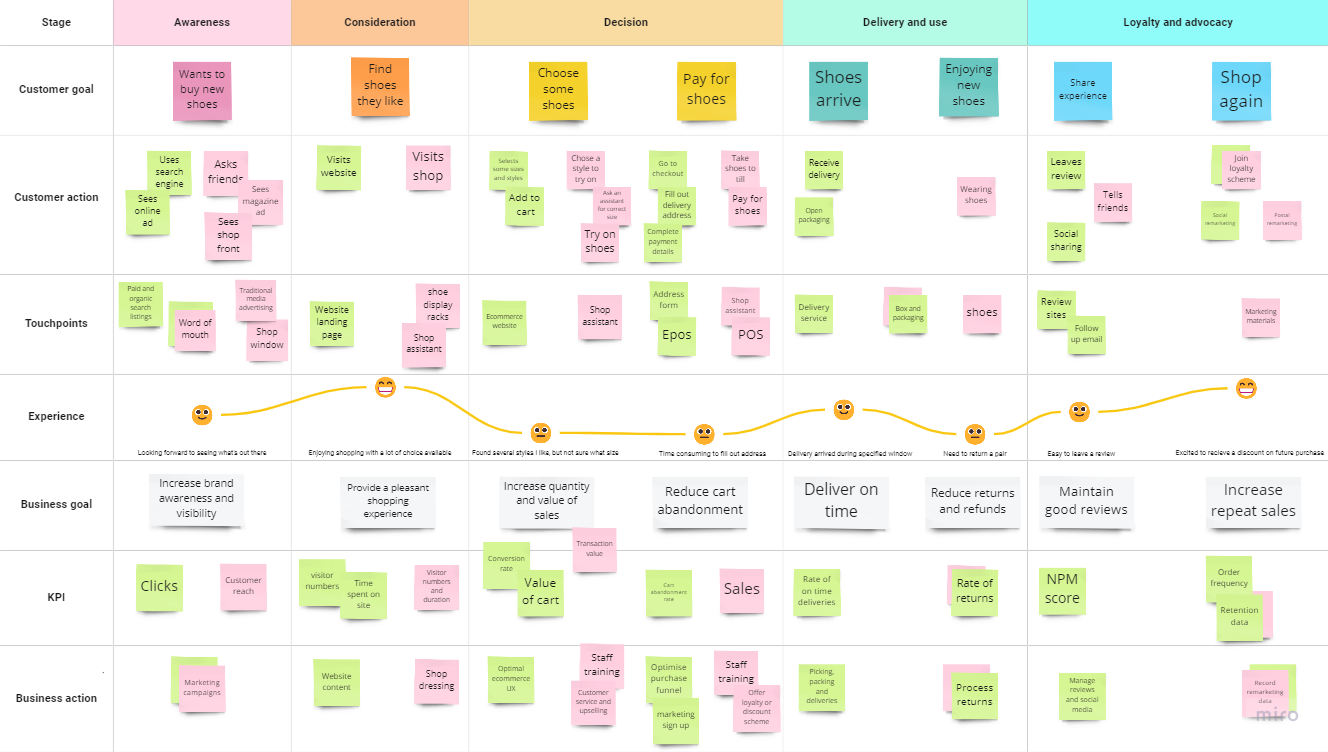 Click here to explore the board in Miro.
Now here I've added yellow labels to represent all the incidences where address data would feature as part of this journey.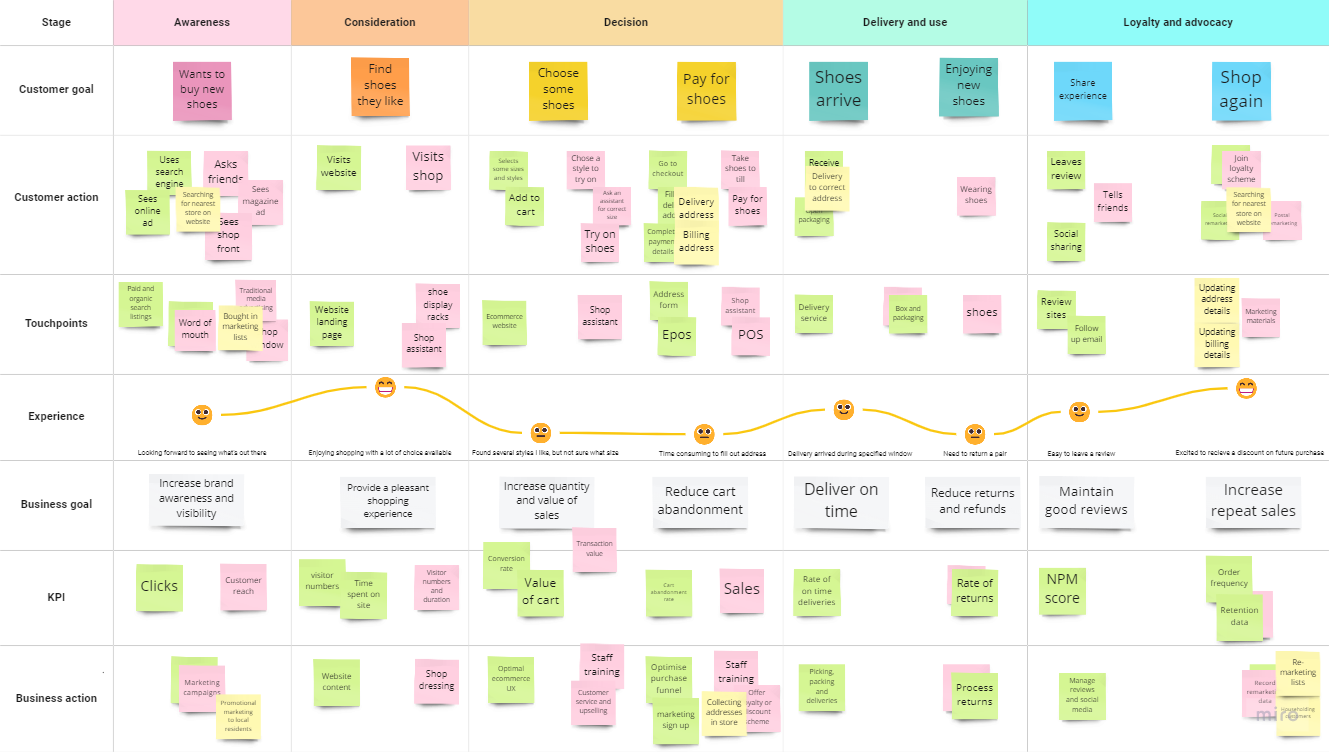 Let's take a look at them in detail.
Nearest store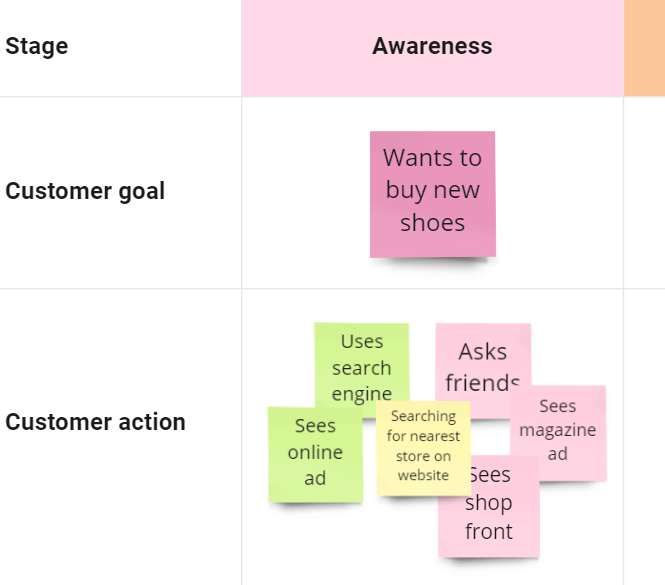 A customer interesting in buying a pair of shoes is looking for their nearest shoe shop. Being able to plot these requests allows the business to see where there may be pockets of demand for their products and services.
Localised marketing

For location-specific mailshots, you can purchase address data lists of addresses in a polygon area. This is ideal for targeted marketing when setting up a new business location.
What's more, it's possible to purchase lists of newly or soon-to-be occupied addresses from Royal Mail's database of houses that are yet to be completed, Not Yet Built. Monitoring this database for changes and cross-referencing it with existing customer data could allow businesses to deliver effective marketing campaigns. Awareness of planned developments allows strategic decision-making about the location of new stores, especially when this data is mapped against existing customer address data to calculate demand.
Promotional mail outs

Of course, address data can also be used to send out mass mail-shot marketing to target audiences. However, it's important to cross-reference this data with your existing customer address database, to ensure that customers aren't receiving mixed messages or contradictory discounts. You can also ensure that you're buying data lists that are appropriate for your target audience by requesting only residential or only business addresses for given locations.
Online checkout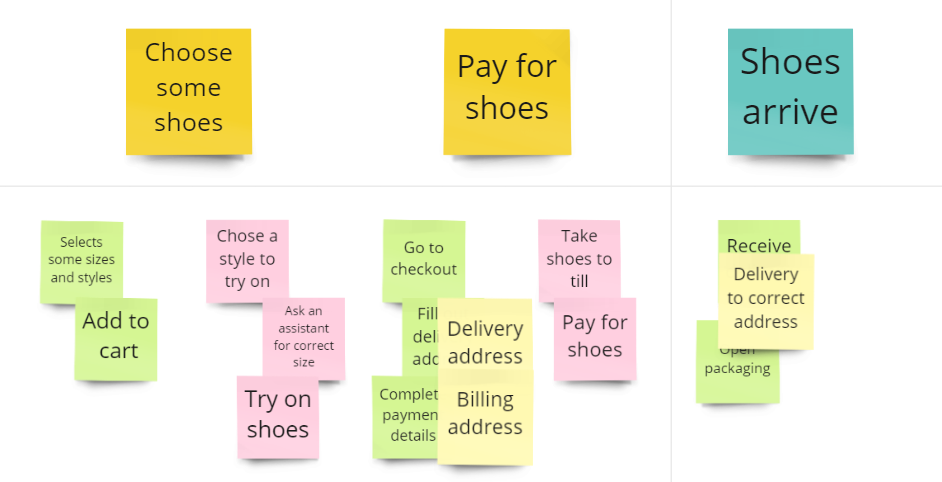 The touchpoint where accurate address data is most vital is the online checkout. Customers need to able to enter their address details quickly and accurately to prevent cart abandonment. Billing details also need to be entered accurately. It's certainly worth doing effective user research to design the fastest and most pain-free checkout for your customers. Address autocomplete is now in common use on the most efficient online checkouts. This ensures accurate address capture and verification.
Accurate addresses lead to smooth deliveries - not only will your courier be able to accurately manage their delivery window estimates, they'll also be able to deliver parcels to the correct address first time.
Loyalty and promotions

It's also possible to collect address data if your customers are shopping in-store. Signing up for loyalty cards or promotions at the till is a great way to capture customer addresses for remarketing. Again, many address capture APIs can be integrated seamlessly with an EPOS system. Don't lose customers to typos!
Where's my nearest?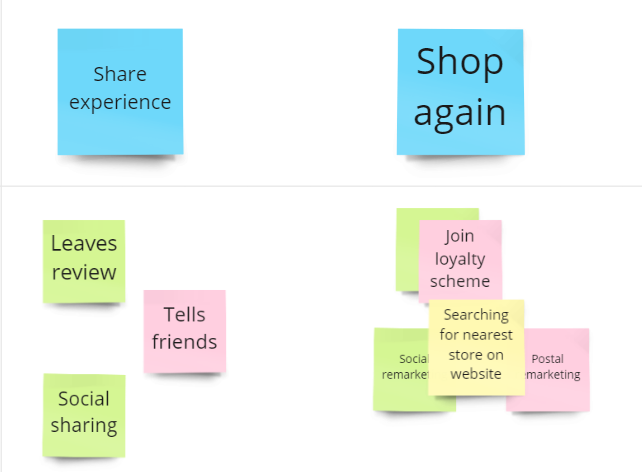 Even once the delivery has been made successfully, address data still plays a role in the customer journey. If a customer decides to revisit the website or app to look for shoes again, you can create a seamless CX by providing their nearest store location without them having to search for it.
Keeping up to date

What's more, if your customer happens to have moved since their last shop, this personalisation could prompt them to update their address and billing details. Another opportunity to collect accurate address data for re-marketing and marketing lists.
Remarketing and householding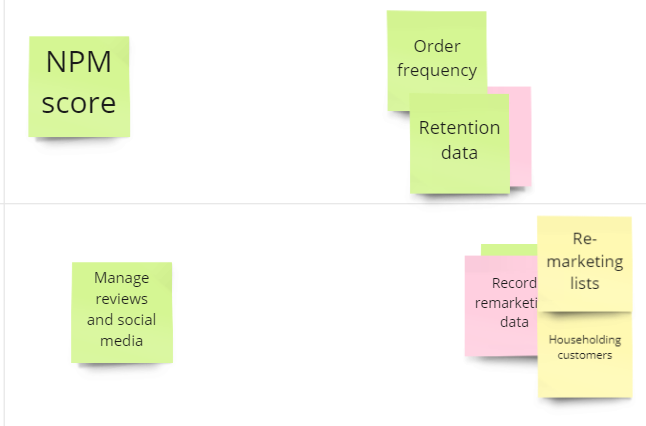 It's vital that these changes are also carried across to marketing address databases. The easiest way to do this is with a CRM that collates data points for each customer. Cross referencing customer address data like this allows you to build up a complete picture of which customers live in the same household for example. This means businesses can direct their marketing resources accordingly. What's more, when the time comes to purchase address data lists for marketing, you won't be spending more than you need to if you're already managing accurate lists of customer data.
Takeaway
Address data needn't be a one-off purchase, and certainly shouldn't become stagnant in your data management plan. To make the most of your customer address data, ensure that you're working in ways to keep your data up to date throughout the customer journey. Your customers will thank you for it.
Allies provide address data lists and location data to meet your needs. Find out more >