News Article

Allies recruits into sales and support

Allies today announces that two new people have joined its Norwich headquarters.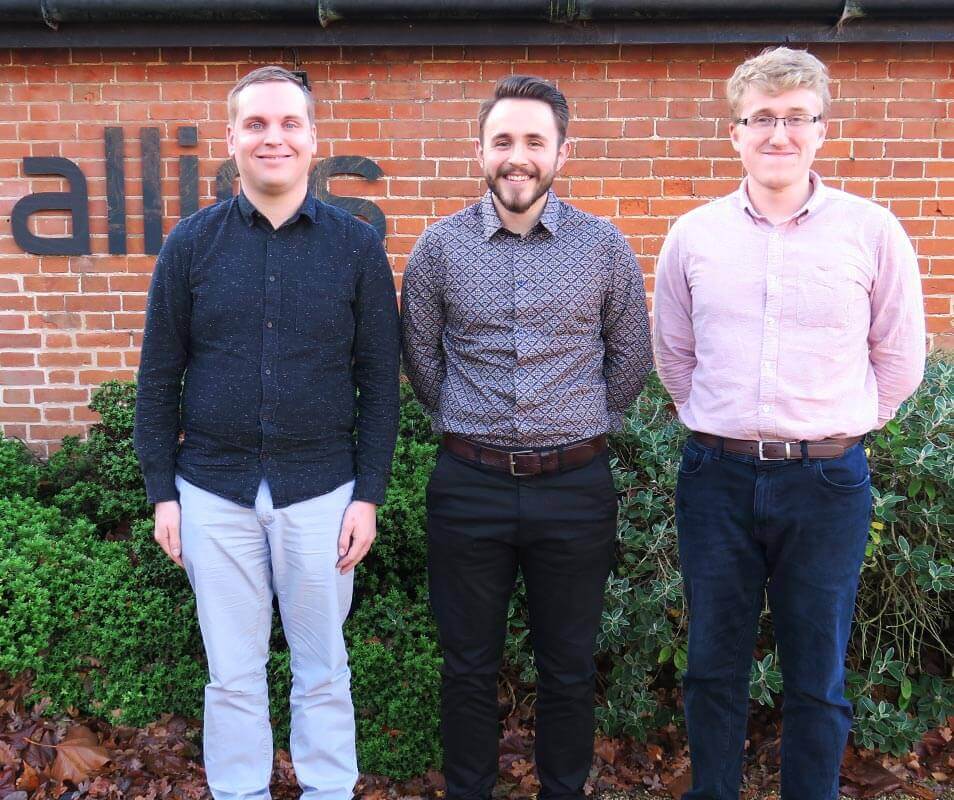 Allies today announces that two new people have joined its Norwich headquarters.
Henry Shelton joins the Sales team as an Account Manager, where he will be working directly with prospective and existing customers to find the best solution for their needs. Henry recently graduated from the University of Coventry with a first class engineering degree, which he completed alongside a sales internship with Bosch.
Matt Underwood steps into the Support team as a Customer Support Specialist, where he will be assisting customers as they work with the company's solutions. He joins the team from Naked Wines, having worked in both their Norwich and Australian offices.
Allies CEO, Dan Cooper, said: "With his background in engineering and sales, Henry is already demonstrating great skill in matching customer requirements with appropriate and innovative solutions."
"Matt's exceptional customer service skills are being put to good use within our Support team, where he's already made a notable contribution in a relatively short time." Additionally, the company is pleased to announce that Tom Stanley, who joined Allies in April 2016 as an Account Manager, has moved into a new role in the Marketing team as a Marketing Executive.
Cooper continued: "We are delighted to be able to provide this opportunity and look forward to seeing Tom apply his expertise within the context of marketing. This is a great example of inside career progression at Allies, a key part of building a strong and highly motivated team."
Allies serves over 9,000 businesses and processes millions of address lookup transactions every week for ecommerce websites and CRM systems. Earlier in 2017, the company celebrated thirty years of providing data quality and validation technology.