News Article

Allies sponsor a new children's show at BrittenPears Arts

Allies are very pleased to announce they are sponsoring Jina and the STEM Sisters, a new multi-media puppet show at BrittenPears Arts.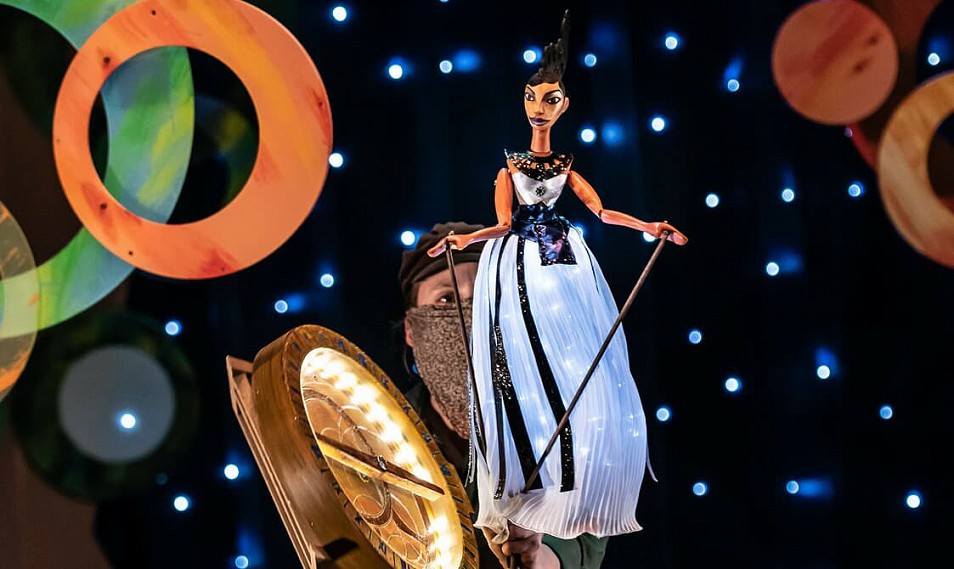 Jina and the STEM Sisters is an HMDT Music production, written by Rachel Barnett-Jones and directed by Chare Whistler. The musical story follows budding scientist Jina as she meets historical women in STEM who empower her to follow her own scientific dreams.
"We were thrilled to be approached by BrittenPears Arts to sponsor their new production," says Jasmine Robinson, Marketing Designer at Allies. "Jina and the STEM Sisters is a witty and imaginative show that will inspire the next generation of STEM sisters. We're very pleased to be supporting such an exciting project that will hopefully spark a passion for science and technology in dozens of local children."
Emma Slaughter, Corporate Partnerships Manager at BrittenPears Arts added "Allies' support of this engaging and inspirational series will help us to open up a new world of possibilities to young children in the local area. As a leading tech company in East Anglia Allies are helping to raise aspirations and broaden horizons by showing young girls in particular that there is a place for them in STEM education and careers."
Alongside the public performances on Saturday 2 April, there will be an extensive series of interactive science workshops for schools inspired by the work of female scientists.
To find out more about Jina and the STEM Sisters, and book tickets, visit https://brittenpearsarts.org/events/jina-the-stem-sisters
BrittenPears Arts is a pioneering music, arts and heritage charity based at The Red House in Aldeburgh and at Snape Maltings. They are internationally respected for their inspiring community programmes and ground breaking productions that use music and the arts to effect powerful positive change in society.