News Article

Allies to upgrade its Norwich headquarters

Allies is to completely refurbish its headquarters in Norwich using innovative office design specialists, Bluespace.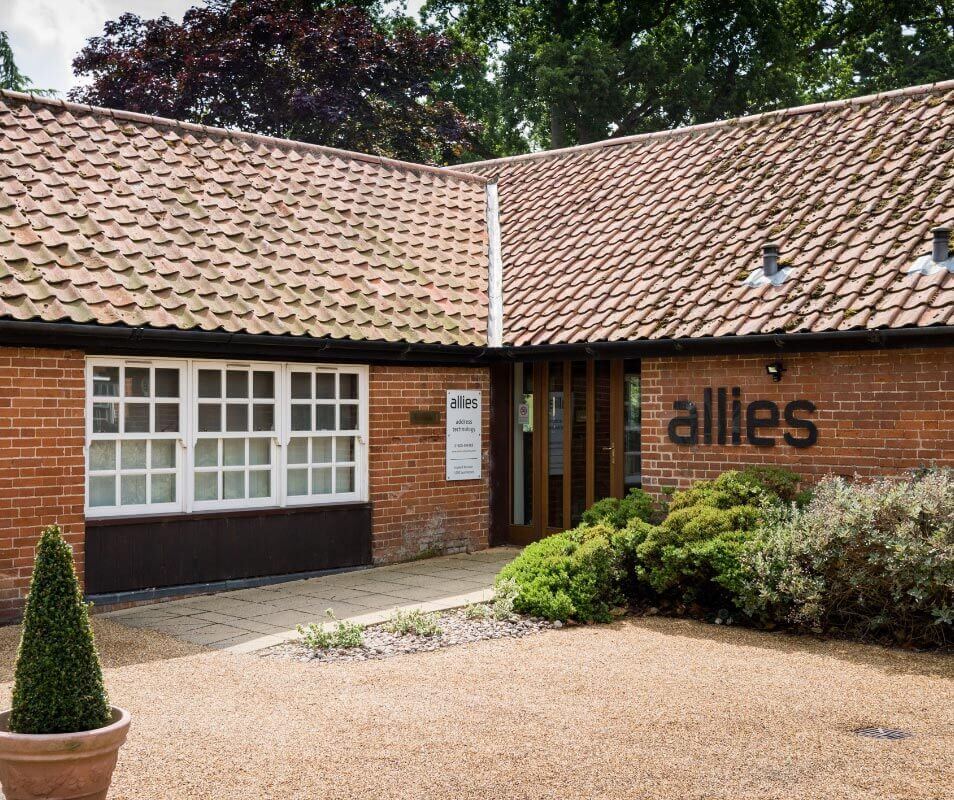 The extensive upgrade will provide new flooring, lighting and furniture throughout the building. New meeting spaces and break out areas will be created, along with extra seating to support recruitment beyond the four new roles already created by the company this year.
The headquarters sits within the prestigious and award-winning Manor Farm Barns business park in Framingham Pigot, Norwich. Many of the offices on the site were converted from farm buildings in the early 1990s.
Dan Cooper, CEO, said: "The investment we're making here will transform our headquarters and create a significantly improved workplace for our team. The building has a rich heritage and retained much of its oak frame and brickwork during its conversion in 2001. This upgrade will provide a more contemporary feel without losing the warmth and character of the building."
Stephen Keable, leading the project for Allies, said: "We selected Bluespace on the basis of their superb reputation and impressive portfolio. They've worked closely with our own team to create a versatile layout with a style that blends traditional and modern. We look forward to moving into the implementation phase and unveiling the results later in the year."
The project is expected to start during the summer and be completed by the end of 2016.