News Article

Allies welcomes new people in sales and development

Allies, the address validation software company, is pleased to welcome two new people onto its team in Norwich.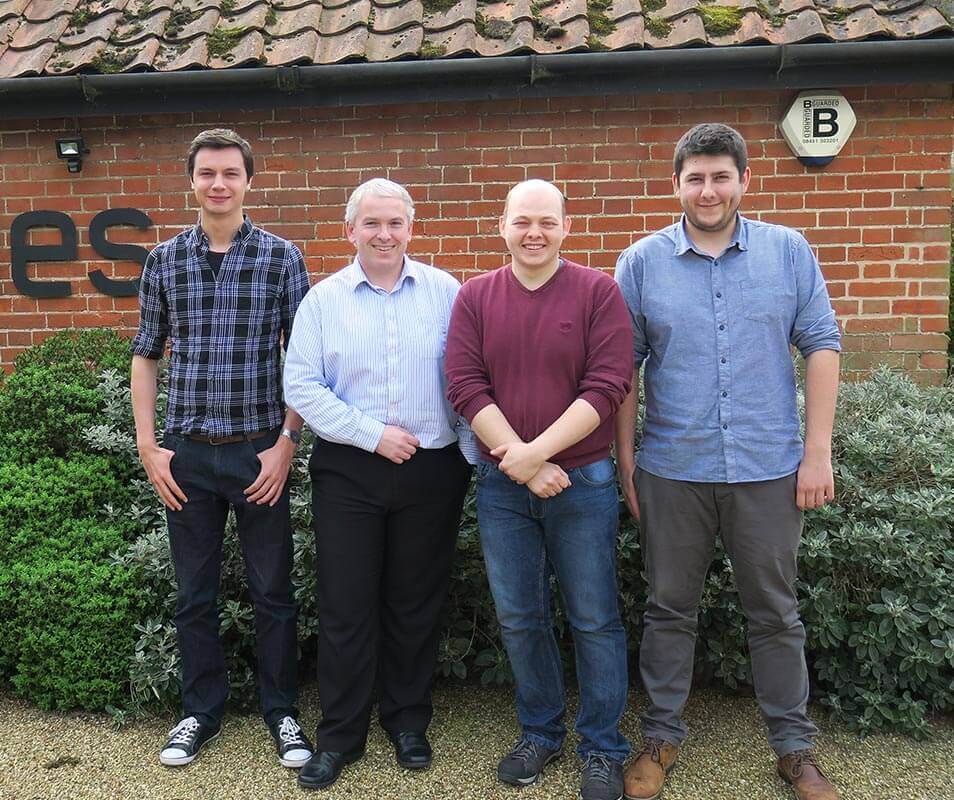 Jacob Yerrill (right) joins the company as a Sales Account Manager, moving from a role at Epos Now in which he helped businesses migrate onto their electronic point-of-sale platform. Jacob graduated from the University of East Anglia with a BA in Business Management.
Adam Aldridge (left) joins as a Software Developer from Anovo, a market-leading technology provider of supply chain software. Adam gained a Masters in Computing Science in 2014. In his new role, he will report to Head of DevOps, Tim Stephenson (second from left).
Sales Lead, Garrie Clayton (second from right) said: "Jacob and Adam each has a strong set of skills and qualities which we look forward to applying across the company. Their contribution will make a real difference as we continue to strengthen our position within the addressing industry."
This news follows the recent recruitment of Alec Keable to the company's support team.