News Article

Electric vans to power postal sector sustainability

In an effort to decrease their environmental impact, postal operators across the globe are using electric-powered vehicles.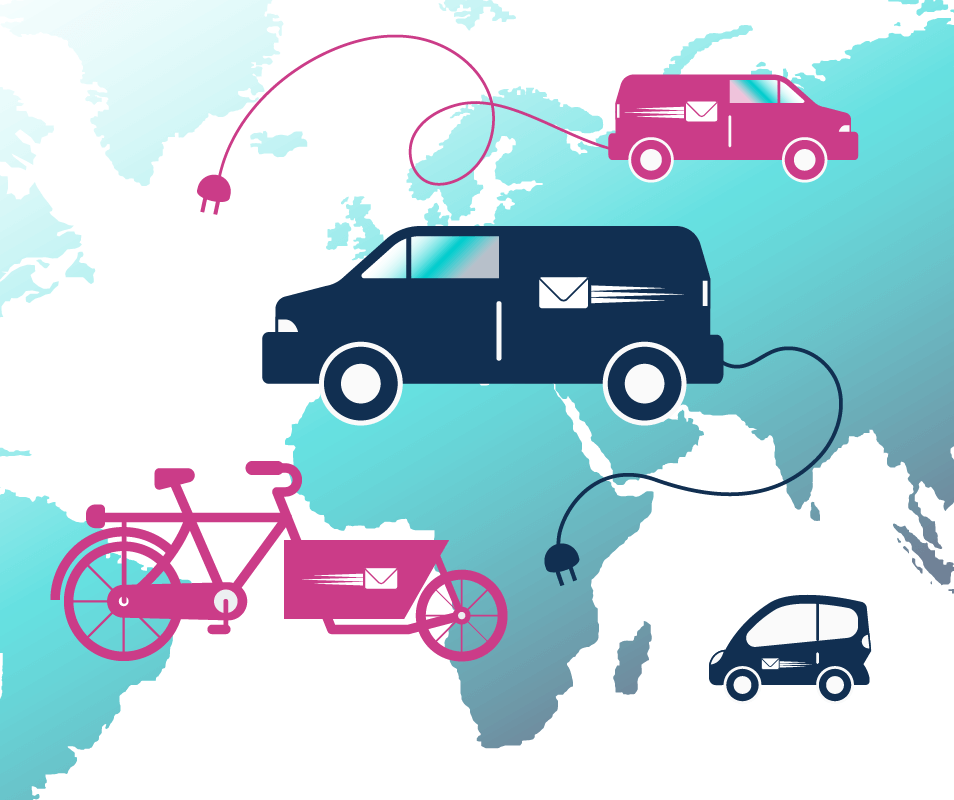 In an effort to decrease the environmental impact of their mailing services, postal operators across the globe are using electric-powered vehicles to carry out day-to-day parcel and letter deliveries.
As part of a year-long feasibility study, Australia Post is testing out Renault's all-electric commercial van, the Kangoo Maxi ZE.
According to Renault, the zero-emission van offers a 106 mile range, a loading space which varies from 1.3 cubic metres to 4.6 cubic metres (depending on the model), and a maximum payload of 650kg.
Australia Post's Head of Environmental Sustainability, Andrew Sellick, considers the trial to be "an important step" in assessing the real-world use of electric commercial vehicles, and part of a broader process to test various alternative fuel technologies.
Whilst the Kangoo Maxi ZE is already used by a number of postal operators in various parts of Europe, Australia Post has claimed it will be the first to use the vehicle in Australia, testing four vans across several locations.
The company expects the introduction of the all-electric commercial vans - which are recharged with power from renewable sources - to achieve a 50% reduction in energy costs and a 100% reduction in carbon emissions to comparable combustible-engines.
The electric-powered vans will compliment Australia Post's existing fleet of eco-friendly vehicles, which consists of 740 electric bikes and more than 100 hybrid vehicles.
Similarly, Brazil Post will be integrating the Kangoo ZE into its parcel delivery service during a four-month trial that could be extended to a year.
As a member of the International Post Cooperation (IPC), Brazil Post - which delivers more than 9bn items each year with its fleet of 19,918 vehicles - is attempting to reduce its emissions of carbon dioxide by 20% by 2020.
Clearly, the growing popularity of electric-vans in the postal sector reflects the importance of corporate social responsibility in the 21st century.
In 2012, Ireland's An Post drivers took part in the first "IPC Drivers' Challenge" which combined a number of eco-driving tests with elements of customer care and safe driving. Top drivers from a variety of postal operators including PostNL, PostNord, Itella and An Post competed for the coveted IPC Drivers' Challenge trophy.
Moreover, An Post's involvement in the IPC's Environmental Management and Monitoring System compliments the postal operator's adherence to a number of other sustainability initiatives.
As part of a fuel management scheme, An Post drivers are trained to drive in a "safe, eco-friendly and fuel efficient manner". Moreover, the company implemented a waste management system in 2010, allowing An Post to maintain a 90% recycling rate.
Despite the uncertainties surrounding the future of global climate change, it is clear the postal sector remains committed to reducing its contribution to greenhouse gas emissions.