News Article

Home delivery still favourite amongst growing online shoppers

Research has revealed that the majority of consumers still favouring home delivery over alternative options.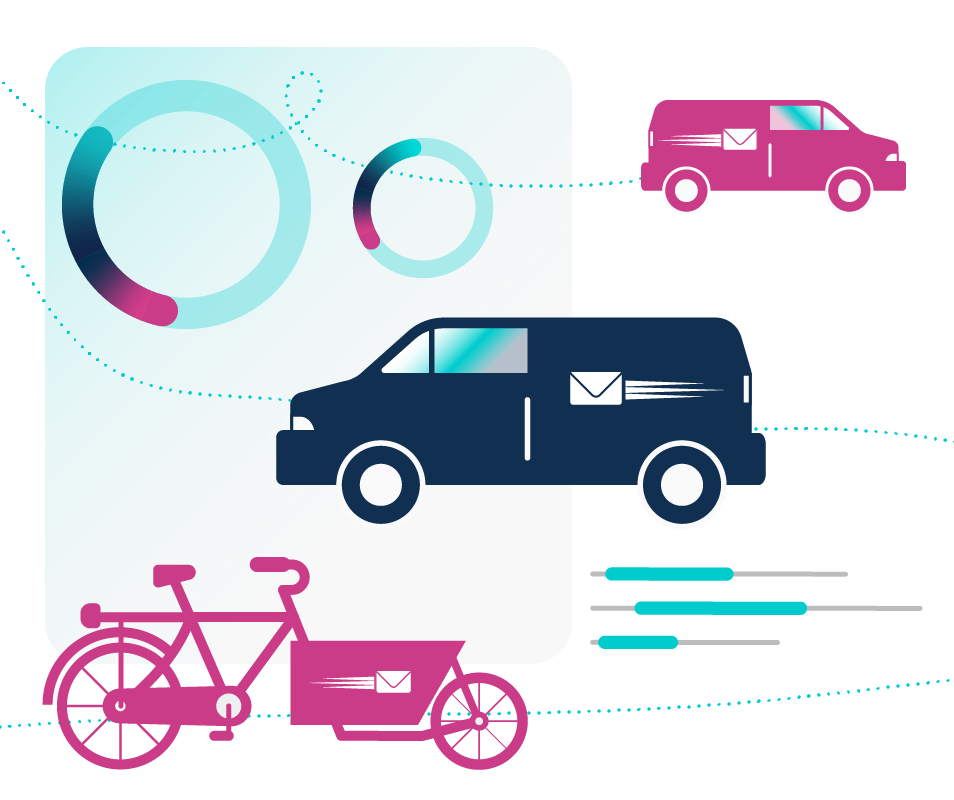 Research carried out by Royal Mail has revealed that the number of online shoppers is continuing to increase, with the majority of consumers still favouring home delivery over alternative options, such as 'Click and Collect' services.
Delivery Matters, Royal Mail's latest report on the habits and preferences of UK consumers is based on 1,500 shoppers who have purchased non-grocery items over the past 3 months.
The survey found 63% of UK consumers to be doing more online shopping this year, with 86% of the non-grocery budget being spent online, up from 80% in 2014. Moreover, the average amount spent per person during the 3 month period has risen from £274 in 2014 to £287 within the same time period this year.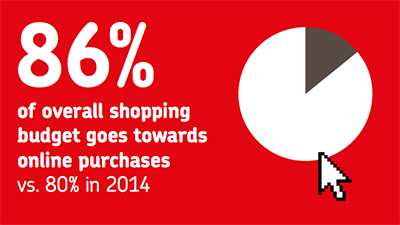 The rise in e-commerce may, in part, be due to the increase in 'm-commerce'. Purchases from tablets and mobile phones have both increased to 24%, up from 19% and 22% respectively last year.
It also shows that shoppers' confidence in online retail continues to grow, helped by online retailers concentrating more and more on giving their online customers the best possible experience.
The growth in online sales has enhanced the expectations of consumers on e-commerce retailers for getting good value. Shoppers have become increasingly shrewd in their choice of where and when to buy their products, regularly seeking out the best deals with 26% stating they would delay a purchase in order to benefit from a sale event, such as Black Friday.
When choosing a delivery method, 71% of online shoppers opt for their purchases to be dispatched directly to their homes. Further, the second most popular option (32%) was delivery to a neighbour, with only 16% favouring 'Click and Collect' services.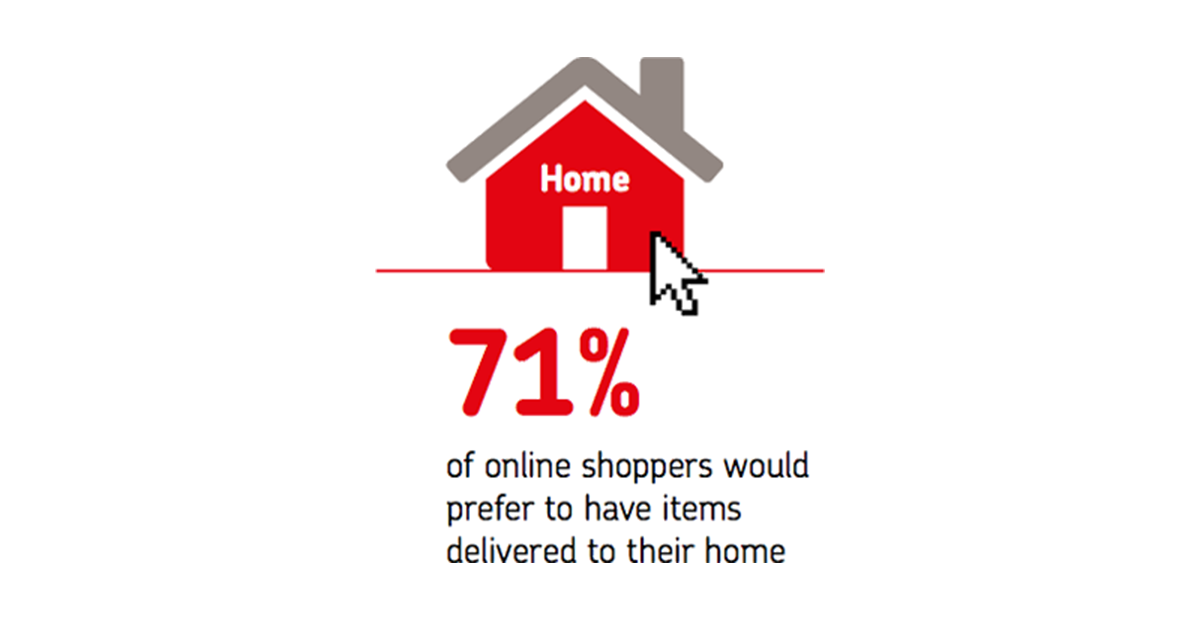 Even if a free 'Click and Collect' option is available, 74% of consumers still favour free home delivery over this service. More than half of online shoppers have used a 'Click and Collect' service in the past, however, the majority chose to do so as it was free, not because it was convenient.
Free delivery and free returns were revealed to be key motivators when considering a particular marketplace to buy from; 63% rated delivery to be highly or quite influential when choosing a retailer, a slightly lower percentage than the 69% claiming the overall rating of the company to be the most influential factor.
Over half of online consumers expect a free delivery option, with 44% admitting to abandoning their shopping cart if delivery charges are high. 75% revealed they would be more likely to return to an online retailer if they were happy with the delivery of their goods, and 69% would visit again if the retailer used a trusted courier, such as Royal Mail. 52% of online shoppers said they would be more likely to recommend a retailer if it offered free shipping—allowing customers to avoid poor delivery experiences (such as late deliveries) and increase customer loyalty.
When it comes to where consumers choose to have their items delivered, the home is the most popular option. The most trusted locations other than the home are a local post office (75%), a friend or family member's house (73%), a retail store (66%) or a work address (32%).