News Article

Norfolk tech firm supports university scheme for undergraduates

Allies has provided employment opportunities for local undergraduates by supporting the UEA's Summer Internship Programme.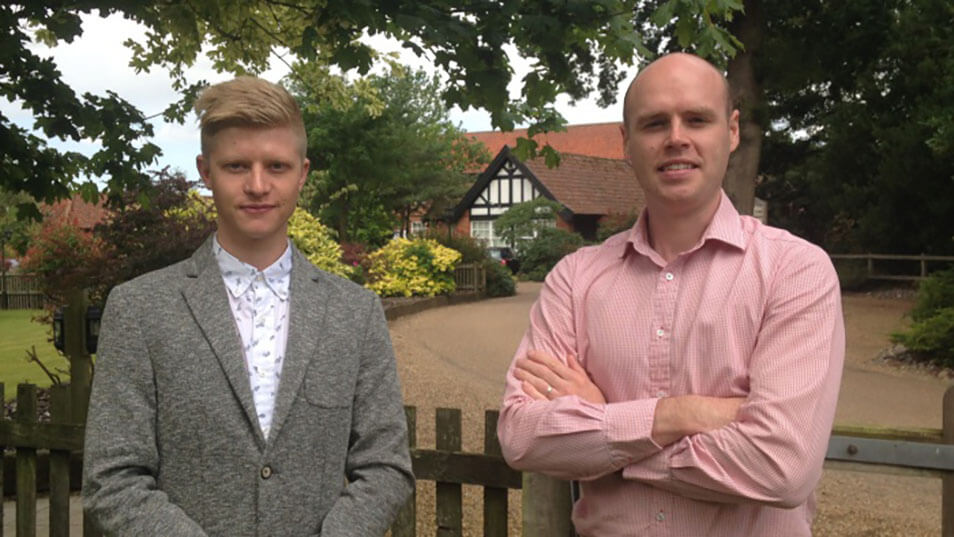 Allies, the innovative provider of addressing and geocoding web services has provided employment opportunities for local undergraduates by supporting the University of East Anglia's Summer Internship Programme.
Under the scheme, Allies will provide work experience and personal development for James Piesse (pictured left), a second-year undergraduate reading History at the University of East Anglia.
According to Allies Chief Executive, Dan Cooper (pictured right), "We hope to gain fresh, modern and best-practice ideas and approaches from a well-educated but non-industry outsider."
He continued, "This is a fantastic opportunity to gain hands-on experience and exposure to all aspects of a business eco-system, including defining and implementing projects."
Internships are a proven way to get help with a project or launch a new initiative while adding value to an organisation. In recognition of their contribution, the student receives a monthly allowance which is administered by the University.
The scheme which lasts 6 weeks reflects the growing optimism apparent from graduate recruitment figures. According to the Higher Education Statistics Agency, 92.1 per cent of graduates were in employment or further education six months after graduating in 2012-13, up from 90.8 per cent in the previous year.
The internship with Allies will provide the successful candidate with an opportunity to increase and develop their existing employability skills. Amongst numerous other duties, the intern will provide support to varied and ongoing business development projects.
Allies Computing, trading as Allies and based in Norwich, was founded by Drs Lorna and Peter Allies in 1987. Today, the company's technology is used by some of the world's largest corporations and newest start-ups.
For more information on Allies, please visit http://www.alliescomputing.com.
Ends