News Article

9 months of remote working at Allies

Allies employees have been working remotely, in line with government guidance, since March 2020. We asked some of them how they had found the last nine months, here's what they said.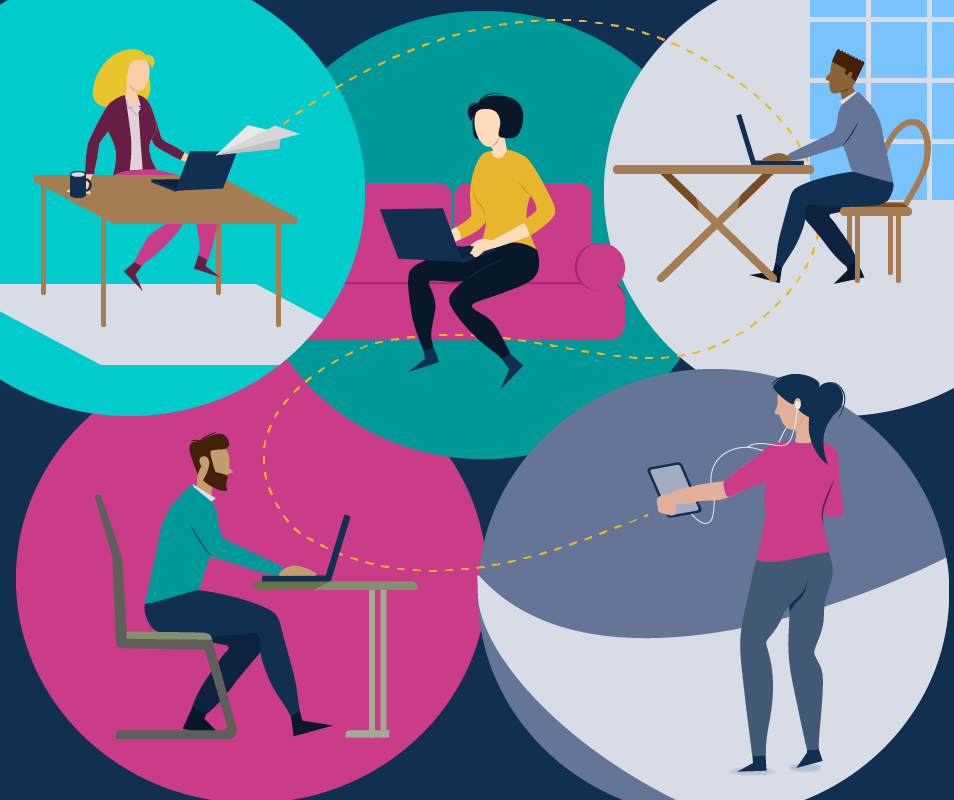 Tim Oakley, an Account Manager with Allies said, "Remote working brought with it multiple adjustments to our working day and modes of communication with co-workers, however one thing that has been unaffected throughout is our ability to maintain a high standard of customer service. We remain consistent in our attentiveness to customer requirements and in our continued support during use of our services."
Allies is committed to the highest levels of customer service and engagement, whatever the challenges, and working remotely has included everything from emails and phone calls, to video calls with customers to discuss their data requirements.
The Allies team have also kept in regular digital contact via internal instant messaging, and with weekly video conference calls.
Head of DevOps, Tim Stephenson has also worked hard to ensure that Allies' technical systems continue to function during the transition to home working, he said, "Like many organisations, when Coronavirus resulted in a national lockdown Allies initiated an overnight switch to a fully-remote team with everyone working from home. While enabling business-as-usual activities to continue, this bought with it new challenges in managing service capacity along with facilitating secure access to essential business systems."
Tim continued "To satisfy these challenges we took the decision to accelerate migration towards a cloud-hosted suite of core business services; transitioning from traditional on-premise systems such as CRM, e-mail, telephony, and file storage to cloud-delivered equivalents. These new services enable our team to work from anywhere, ushering in new flexibility to ensure we can continue to deliver our services and support our customers."
This is also soon to include Allies' first socially distanced secret Santa gift exchange, conducted via Zoom, to bring employees together for Christmas.
Rachel Potter, who organised Allies' Christmas this year said, "We have taken advantage of some great online facilities such as a name drawing service and delivery companies to still enjoy the Christmas season together. It might be a bit different, but we are determined to make the most of it and not let working from home stop us from celebrating as a team. Allies also replaced the usual staff Christmas meal with hampers to reward employees for their hard work during 2020 and to help them feel just a little more festive towards the end of an unusual year."
On behalf of everyone at Allies, we wish you and all our customers a safe and Merry Christmas and Happy New Year.