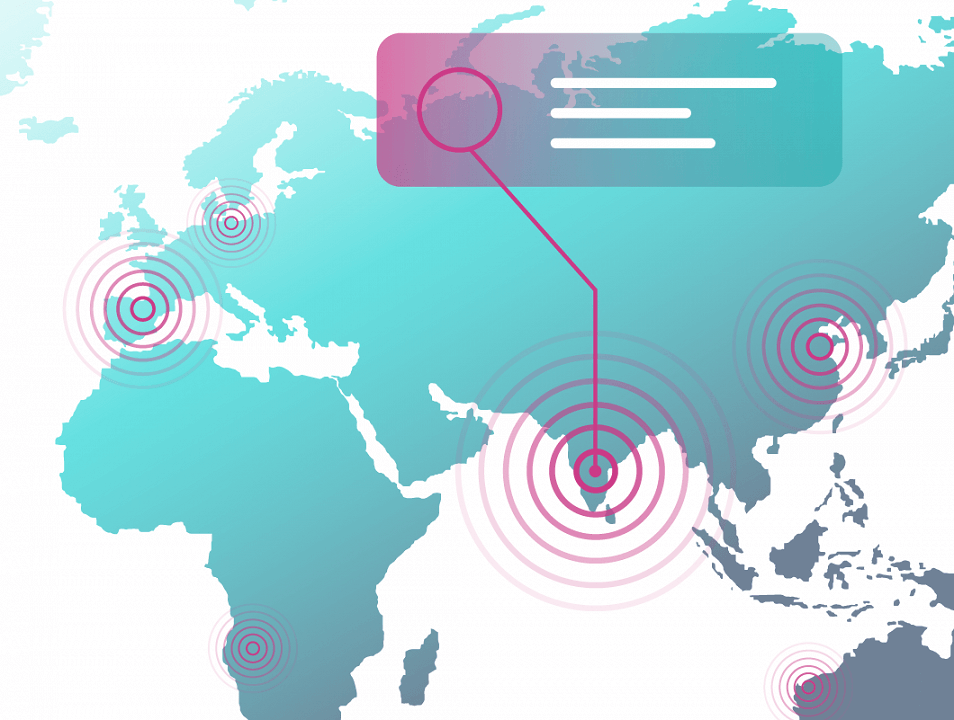 Knowledge Base

How to design an international ecommerce checkout
We explore how you can design for payment and delivery conventions outside the UK
Meeting the expectations of international customers can sometimes feel like learning to juggle while blindfolded, but we're here to offer an extra pair of hands.
Here, we'll take a look at two of the larger aspects of the ecommerce experience you should be thinking about while designing your checkout for international customers - providing them with a familiar way to pay, and a smooth way of arranging delivery.
For the former, how do people around the world like to pay for their purchases? Are credit/debit card payments used as widely around the globe as they are in the UK?
And for the latter, we know that allowing users to search for their address can save time and improve their experience with your checkout. UK addresses can be quickly and easily looked up using a postcode, but what about abroad?
We'll cover the basics for a few countries in this guide, which we hope will set you sailing in the right direction. We'll work through the UK's largest trading partners, as detailed by the UN Comtrade Database. You can check out a handy visualisation of this data here.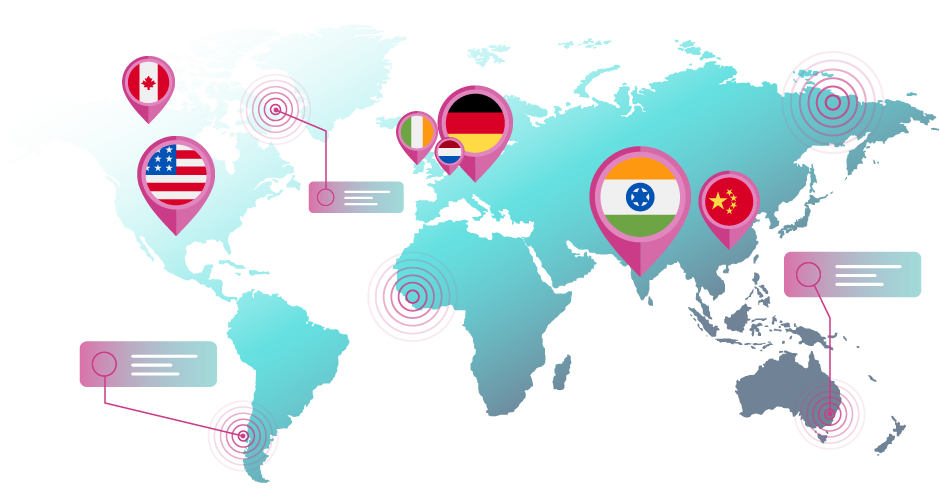 Germany
Many countries don't use a postal code system. In those that do, a postcode might cover a whole region. In these cases, Postcoder's ability to search using an address fragment, such as the first line of the address, can be a great help.
For users visiting your site from Germany, we suggest that your address form asks the user to input their street name first, followed by their building number. Addresses in much of Europe are formatted with the building number after the street name, so this will be familiar to German users and will best allow an address lookup tool to suggest an address from their input.
Payment conventions across Europe can vary from what we're used to in the UK, too.
A report from publication The Paypers cites a 2014 academic report that 24% of German consumers will abandon their purchase if their preferred payment option isn't available at checkout. That being the case, let's take a look at what some of these preferred options are. As a source, we'll be using DPDgroup's 2018 study of ecommerce habits in European nations.
Paying via invoice in arrears was the payment method with the highest overall revenue in Germany in 2017, and is second in popularity only to digital wallets like PayPal. Despite that, this method of payment is relatively unheard of to British consumers.
When purchasing on account like this, a consumer will only pay for their goods once they have been received. This makes the returns process frictionless for consumers who may have over-ordered on a product like clothing to ensure that they are buying a size and fit they like - an old habit that has carried over in Germany from the days of ordering items from catalogues.
For those who prefer the traditional approach, or aren't confident entering their payment details into a website, direct bank payment is another popular option. Once an order is placed, a consumer can arrange payment from their own bank, with the merchant reserving the order until payment is received. Once this is confirmed, the merchant can dispatch the purchase.
According to DPDgroup's research, direct bank payments are preferred by 31% of German ecommerce customers; making them more popular than credit or debit cards.
USA & Canada
In the United States, users can enter the first line of their address along with their ZIP code to search with - this typically brings back a small enough list to select their address from. Of course, if your user knows their ZIP+4 code, this list will be even shorter.
Postal codes in Canada are more granular than zipcodes in the U.S., but will often still present hundreds of addresses if used as a search term. Therefore, it is better to request a bit more information from a user - a building number and street usually work well.
As for payment and delivery, North America operates in a way that is familiar to UK businesses, favouring credit/debit card payments and other electronic methods such as PayPal, with delivery expected to be processed by the merchant once payment is received.
The Netherlands
Completing an address form by simply entering a postcode works well in the Netherlands, as a Dutch postcode normally only covers a small number of properties - similar to how they work in the UK. Once an address is selected, however, it should be formatted like a European address, with building number following street name, and postcode before the city name.
For payments, debit/credit cards are less popular with the Dutch. They instead lean heavily towards bank transfers and other electronic payments like PayPal. A service called iDEAL is particularly popular, as it allows users to pay for online purchases via bank transfer through their bank's own user interface, intergrated into the ecommerce experience.
Ireland
In 2015, the Republic of Ireland introduced Eircode as a property-specific postal code for every address in the country. For ecommerce checkouts, this means that searching for an address using a 7-character Eircode should bring back just one result, saving the user time and key presses.
For a more in-depth look at collecting Irish addresses, check out our article dedicated to the topic.
Although Eircode uptake is increasing year on year in Ireland, we don't recommended that a checkout only provides an "Enter your Eircode" search box for completing an address form - this will discourage people who don't know their Eircode from completing your form.
Instead, it is better to make it clear that a user can search using their Eircode if they know it, but otherwise they can search for their address using the first line of their address.
With regards to online payments, preferences in Ireland are similar to the UK, with a preference for digital wallet payments just barely winning out over debit/credit cards.
Additionally, UK merchants selling to Ireland should take note of delivery preferences across the Irish sea. Our Eircode study found that 22% of Irish ecommerce customers choose to use a virtual address when ordering from the UK.
Virtual addresses are provided by third party companies that allow consumers to send deliveries to a PO Box, which can then be sent on to another address on their behalf. These virtual addresses are usually used by Irish consumers shopping in the UK out of necessity, as the retailer doesn't deliver directly to Ireland, or to save on delivery costs.
Rest of Europe
For Belgium, Spain, Portugal, and Italy address forms can follow similar conventions to German and Dutch address forms - these countries also precede building numbers with street names.

On the payment options side, mainland Europe still has a few surprises for UK businesses. In Poland, the option of paying via cash on delivery is almost as popular as debit or credit cards. As the name suggests, these payments involve the customer paying the delivery driver directly when they receive their product.
This goes to show that carrying over your own country's addressing conventions and usual methods of payment may result in less than optimal sales figures if your potential new customers aren't familiar with the way you operate.
India
Addressing in India is not always as granular as elsewhere around the globe. Particularly in rural areas, consumers are likely to have deliveries sent to a local post office for them to collect.
In an Indian address form, this is usually handled by asking for a PIN code first - this is the equivalent to a postcode or zipcode elsewhere. Sending this search to an address API allows your site to complete a locality and city/district field, with any additional fields available for filling in by the user. Then, don't be concerned if you find yourself fulfilling orders to post offices.
Linked to this, cash on delivery is supreme in India as far as payment preferences go. Fewer consumers there may have access to electronic payment methods and the familiarity of cash payments feel more trustworthy in a growing ecommerce environment. More information and statistics on this topic are available in this article from Business Insider.
China
Sellling online in China is a complex topic, with licences and permissions required before you even begin to set up your store. Outside of these considerations, our one piece of advice here that will apply to most businesses is to not forget about WeChat Pay if you make the plunge into Chinese ecommerce.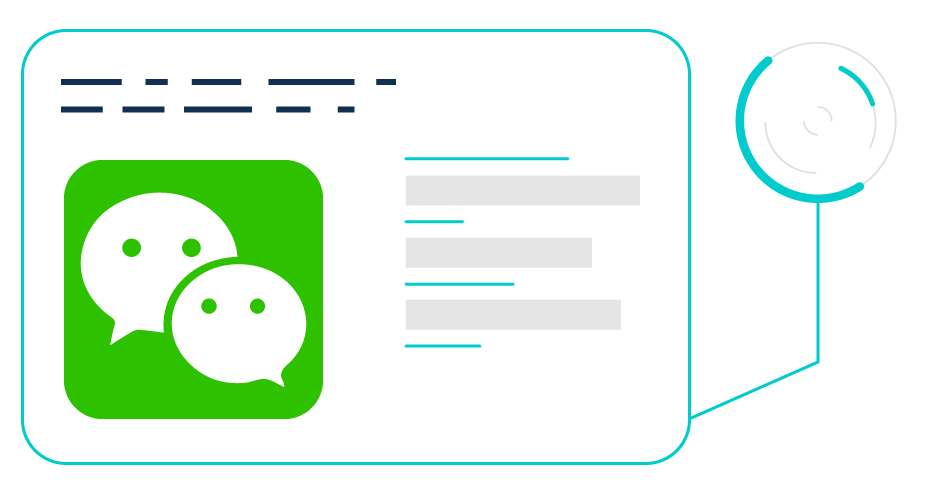 WeChat, developed by technology giant Tencent, is the ubiquitous social media, messaging, and payment app used by hundreds of millions of people across China. WeChat's payment features can be used to make purchases online, in person, or even for things like utility bills.
You can read more about WeChat in this fantastic article from Foolproof.
There are a number of Beijing-based marketing companies that specialise in helping international businesses get set up in China. It can't reiterated enough that local knowledge and experience are invaluable when selling abroad, so make sure doing some research with a company like this is near the top of your to-do list before trying to open up shop.
A good place to start in your research is with GOV.UK's guidance on exporting to China.
Around the world
For other countries during the checkout stage, we recommend having a single search field which asks the user to enter as complete an address as possible, ensuring that users aren't prevented from entering their own address manually if they wish.
As for payment options, again, local knowledge and research pays off. If the option is available to consult with a local company that specialises in ecommerce in your target location, having that knowledge under your belt will go miles towards making your site's experience as familiar as possible to local users in your target country.
Our final recommendation is to take a look at resources provided by the Department for International Trade. They provide a number of guides for selling to different countries and if you are looking for more general advice on selling abroad, they have advice for businesses of all kinds, depending on how much you currently export overseas.
Postcoder address lookup and validation
Postcoder address lookup API by Allies provides the fastest, most reliable way to capture accurate addresses.
Postcoder enables people to use their postcode to lookup and fill in their address. Postcode lookup is up to 80% faster than typing an address manually. Automatic address verification provides addresses that are 100% up to date and postally correct.