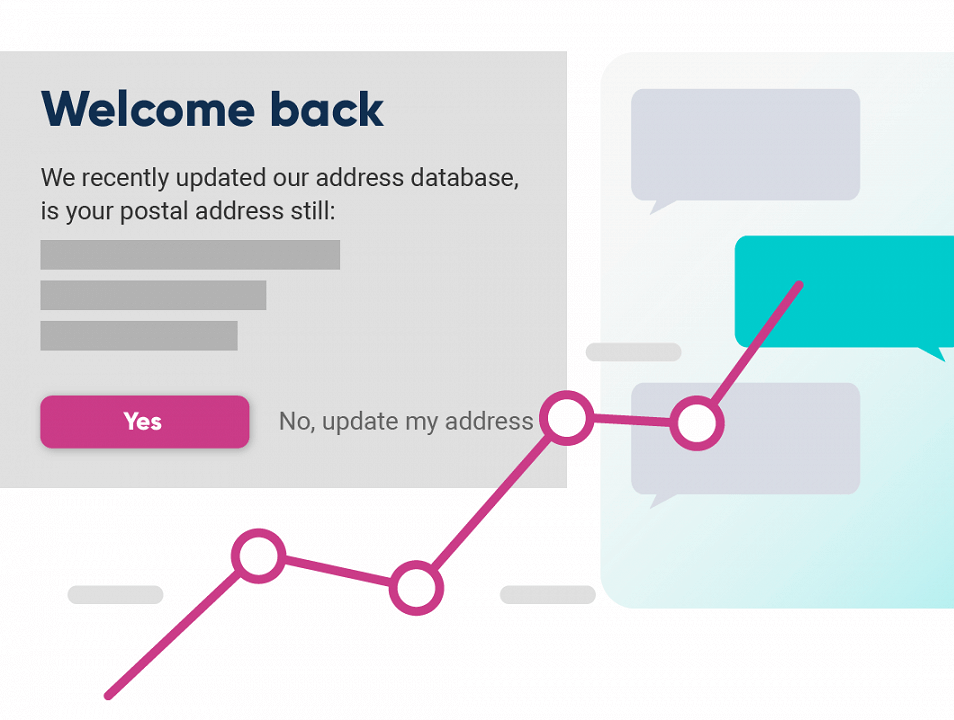 Knowledge Base

Six ways to minimise ecommerce delivery problems
Save on returns, save on logistics budget. In the world of ecommerce, a customer placing an order with you is only part of the battle.
Next, you've got to get your new customer's purchase into their hands…
Unfortunately, according to data from Citizens Advice, more than two thirds of online shoppers have wrestled with ecommerce delivery problems.
We have some advice for retailers who want to reduce failed deliveries, improve their customers' experience, and save money, whether new to the game or already operating a well established business.
Choose a reliable carrier
The first key factor in providing a smooth delivery experience to your customer is trusting a reputable company to deliver your product into your customer's waiting hands (or their designated safe place).
If going direct to a parcel carrier, ensure they meet your customers' requirements. For example, if you sell to businesses, don't use a carrier that can't guarantee delivery during office hours.
Remember that many ecommerce customers prefer to receive updates about their deliveries via SMS, so keep an eye out for couriers that provide this as a service.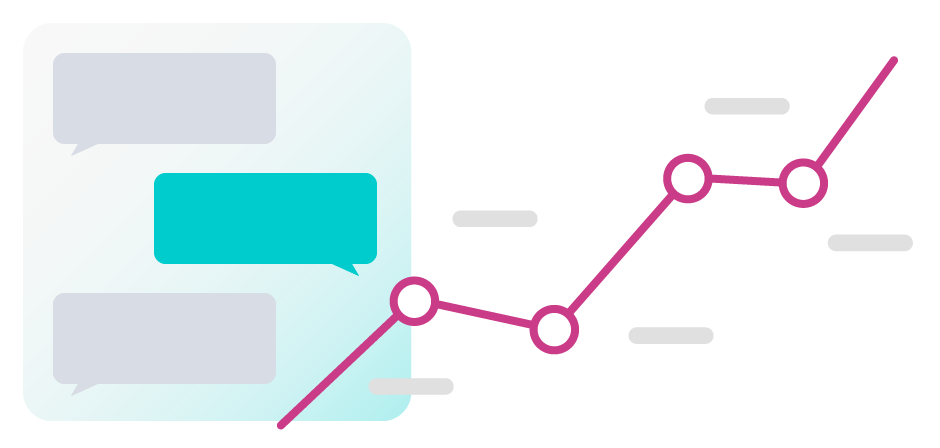 A few other things for you to consider while weighing up different couriers are:
If you sell high value products, go the extra mile to ensure that you and your customer are covered by insurance if anything should go awry with your delivery.
Look ahead - consider how your deliveries will ramp up as you grow. Will you soon be processing too many large parcels to take to a local depot every day, and if so, will you need your courier to come and collect?
International delivery generally isn't offered straight away by many start-up ecommerce businesses, but when you are ready to expand your business and go global, make sure that your delivery courier is also prepared to support you as you make that move.
You can even investigate the possibility of using a parcel broker to find the best courier service for your needs. You may choose to use a broker such as Dropoff, ParcelHub or Parcel2Go who will deal with selecting the best courier for each of your parcels, handling this aspect of the process on your behalf.
Keep your carrier reliable
Remember, failing to follow through on promised delivery times (which as the retailer, may feel like something that is out of your hands) can be costly.
moneysavingexpert.com provides consumers with an in-depth guide on how they can claim a refund for the product or even compensation if they have to rearrange a delivery, particularly if they have to take more time off work to wait in for their parcel. This guide drives home that ultimately, the sales contract is with the retailer, and not with the courier company.
In the event that a customer does get in touch with you regarding a failed delivery, give your customer service team the tools to chase up the issue easily with your delivery courier.
If a customer has a problem and it is handled well, this can quickly change them from a lost customer into someone who was impressed by how quickly you leapt into action to resolve an issue when they encountered it.
Then, following a delivery, you can open a dialogue with your customers to see how they got on with your chosen courier through an email survey. They might let you know about minor issues they experienced that they otherwise wouldn't have complained to you about. You can then bring this up with your courier, and use your customer's feedback to inform which courier company you use next if you need to make a change.
International formats
When shipping internationally, businesses need to appreciate that addressing conventions in their home country do not always carry over onto others - even close neighbours.
Not all nations have postal codes, and not all will have the same line order to their addresses.
For example, in Belgium, Germany, Spain, and Italy, residents are used to seeing their house number following the street name, and a postal code before their city name. Anything else would look foreign to them, and will reduce their confidence in your ability to deliver to their address.
Herr Tomasz Grünfeld
Heinrich-Plett-Strasse 19
60433 Frankfurt am Main
Deutschland
Put in the research for your target country and match your address forms to what your user will expect.
Then, go beyond making sure that the right address goes on the parcel. Things as simple as what kind of packaging you use falls into this stage of planning.
Good point. I know a luxury fashion retailer who lost ££ on every international order without realising because the packaging was so bulky and heavy, international shipping costs were bonkers but they didn't analyse at product level #ecomchat

— James Gurd (@JamesGurd) February 19, 2018
Don't assume that what has been working in your home country will work in your target country too. Paypal has a great resource online for helping ecommerce businesses get on their feet while shipping overseas.
Data capture at checkout
Alongside these points, don't forget your website.
The easiest and often fastest step to take here is to make sure you include an address lookup feature as part of your checkout process. Tools like Postcoder are invaluable for not only ensuring that the address you'll be sending your goods to is recognised by local mail carriers, but for improving the user experience and speeding up the checkout process, too.
Once you have your trial API key, take a look at our user experience guide on making address lookup as easy and intuitive for your users as possible.
Once you are set up, you can be confident that the address(es) provided by your customers are as accurate as they can be. This ensures that their delivery is on the right track, and that their billing address is correct, all from the very first step.
Existing data
Don't worry if you have a number of repeat customers who are still using unvalidated addresses that were entered into your database before you implemented address lookup in your checkout.
There's no need to erase these addresses and frustrate your customer by asking them to re-enter their details. Simply send your database to us, and we'll fix and standardise your customer addresses against the best address data sources available.
Once you have the finished product back, you can gently nudge your customer to confirm that the cleansed address is acceptable next time they visit your site.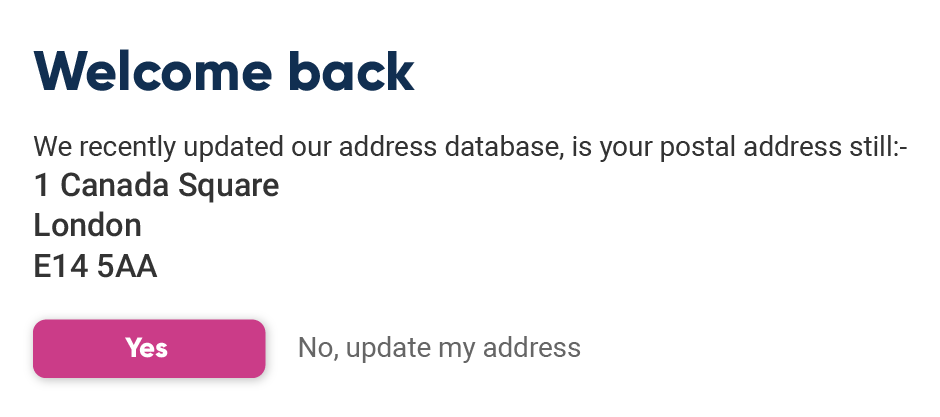 Labelling parcels
Now that you can have confidence in the addresses you will be using to deliver your products to your customers, what's next?
You need to make sure those clean addresses are being used correctly when they find their way onto the parcel for delivery.
There are a few steps you can take here. You can read our guide on how to address UK mail correctly, and you can configure how you use Postcoder in order to split long addresses into the number of lines you need to fit onto your address label. If you want to see how we do this intelligently, you can search an address through our website demo and see how an address is split dynamically in to a simple collection of Address line 1, Address line 2, Town/city, and Postcode.
Key points to remember
Use clean data
Don't assume that international sales are as easy as domestic
Work closely with your delivery courier
Act on customer feedback
Postcoder address lookup and validation
Postcoder address lookup API by Allies provides the fastest, most reliable way to capture accurate addresses.
Postcoder enables people to use their postcode to lookup and fill in their address. Postcode lookup is up to 80% faster than typing an address manually. Automatic address verification provides addresses that are 100% up to date and postally correct.