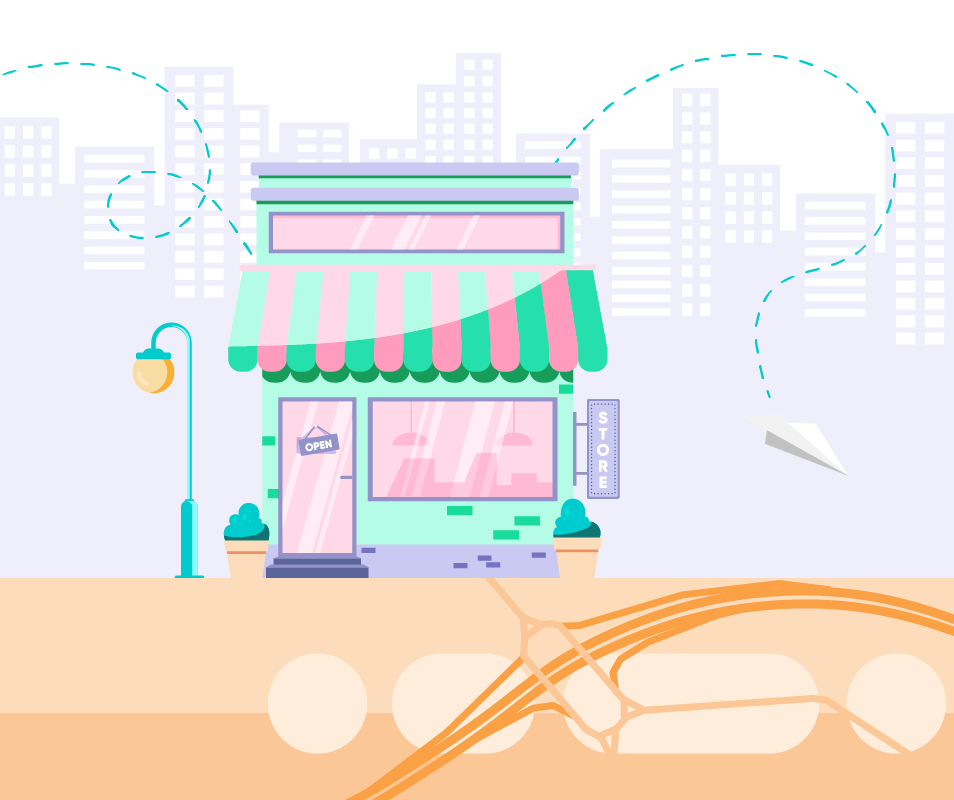 Knowledge Base

More than mail - novel use cases for address data
Address data can be enriched with a wealth of other information to make people's lives easier - including your customers
After a gardening extravaganza over the weekend, I wanted to check when our garden bin would be collected. I typed "south norfolk bin collection day" into Google, and the top hit led me to a simple page on the council website titled "My Area". I typed in my postcode, selected my address from the list, and was presented with a dashboard of services and links relevant to my address.
My next bin collection days were listed, along with my District Councillors, council tax details, links to local planning applications and information about the Parish and Ward in which I live. There were links to local library and NHS services, roadworks and road closure information. I could even report a pothole.
Postal addresses aren't just about where people can receive mail. Address data can be enriched with a wealth of other information in order to make people's lives easier. I've collected a few novel use cases in this article for some address data inspiration.
Customer analysis
Knowing your customers' location is vital for future business planning and delivery. Analysing customer locations can inform decision making such as where to place new stores or service delivery hubs. You can use rooftop geocoding of your customer addresses to view on a map where clusters of customers are located. You can even use address data to work out how far a customer is prepared to travel to visit a store.
What's more, you can use address data lists to ascertain how many residential or commercial addresses there are within a certain radius of a proposed new store location - and then market directly to them.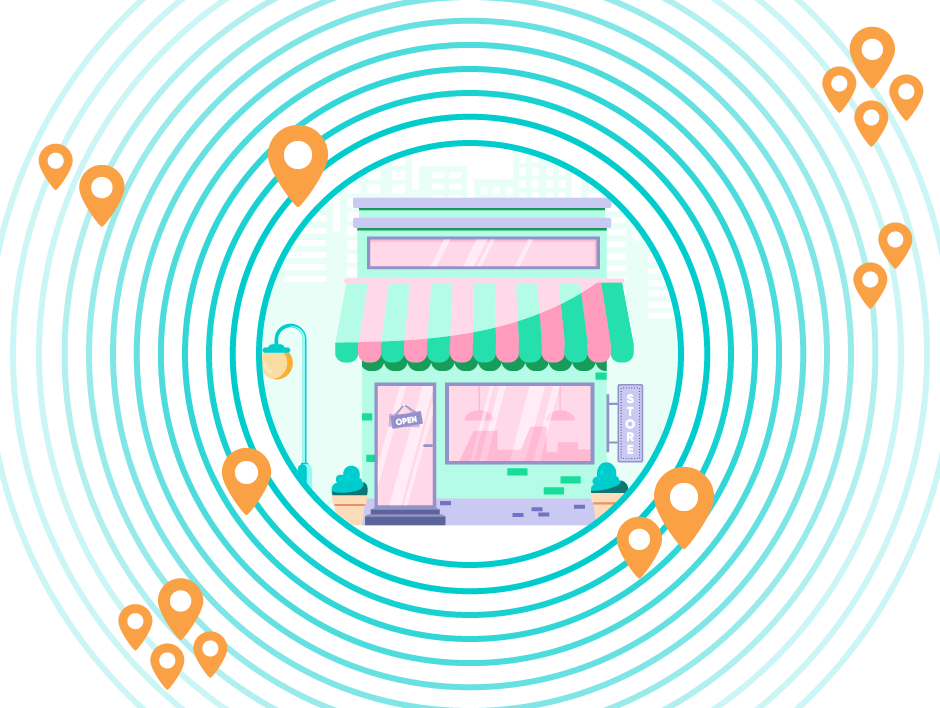 Address data adds a new level of richness to you customer analysis. For example, do certain client requests occur more frequently in some locations over others? Or do customers in certain geographical areas have unique needs? Collecting and maintaining accurate address data is crucial to getting a 360 view of your ever-evolving customer demands.
New customers
The address database to keep an eye on when using direct mail to market to new customers is Royal Mail's Not Yet Built database.
Not Yet Built identifies new residential addresses that are planned or under construction. These are ideal addresses to target with relevant mailshots for products and services such as broadband, energy supplies and insurance.
Not Yet Built can also be used to identify clusters of new housing developments. Again, this is important for strategic decisions based on the location of your customers. Not Yet Built data can be compared to other datasets such as Ordnance Survey's AddressBase Premium to provide a rich and complete picture of the residential and commercial landscape in your area of interest.
Planning applications and other government agencies
If a planning application is submitted to a council, statutory notices have to be sent out to local residents to inform them of the planned development. The delivery points located in an area subject to a statutory planning notice can be analysed prior to applications being sent out, in order for developers to do their own research into the local area.
Address data can be used to discern the ratio of residential to commercial addresses in a given area, as well as to distribute surveys or marketing material prior to applications being submitted.
Polygon address data searches provide the addresses of delivery points that are located along the route of a newly proposed road or railway for example, to ensure that consultations are as informed and thorough as possible.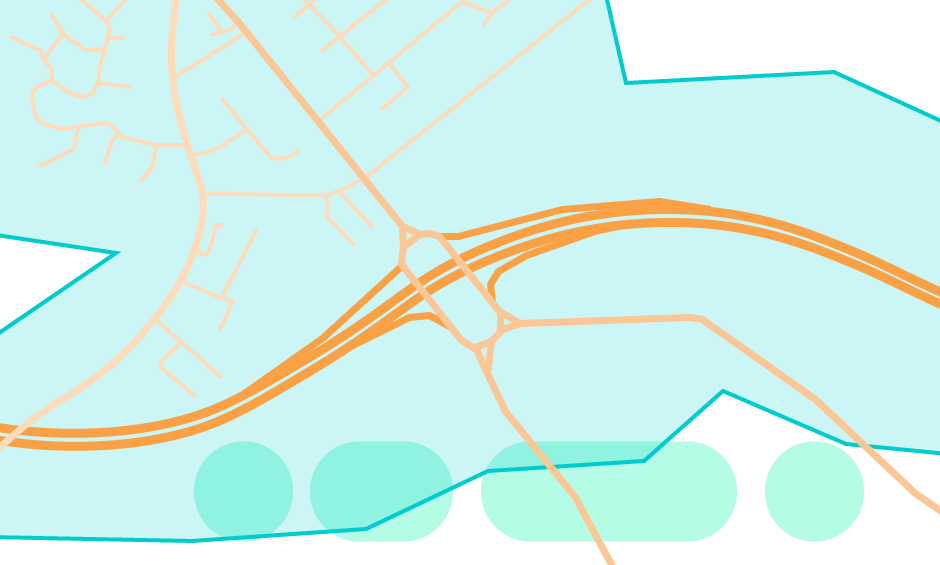 It's also possible to use geocoding to cross-reference address data with bodies such as the Environment Agency. This can identify addresses that fall within floodplains for example, and can be used to identify risk or provide relevant services or information.
We'd recommend using OS AddressBase Premium for enriching delivery point records. AddressBase Premium is the most comprehensive address database in the UK and contains addresses, objects with postal addresses, UPRNs, coordinates and full property lifecycle information.
Customer dashboards
Providing a personalised dashboard to your customer is a great way to deliver location-based services, just like the council dashboard I mentioned earlier. Research has shown that 80% of consumers indicated that they were more likely to do business with a company if they offered personalised experiences, and 90% stated that they find personalisation appealing.1
Here's just a few ideas of how you could use address data in creating a personalised customer dashboard:
Point customers towards their nearest shop or service
Let them know which location-based discounts or special offers they're entitled to
Provide important updates relevant to their location such as weather warnings or road closures
Inform them about new shops or services launching in their area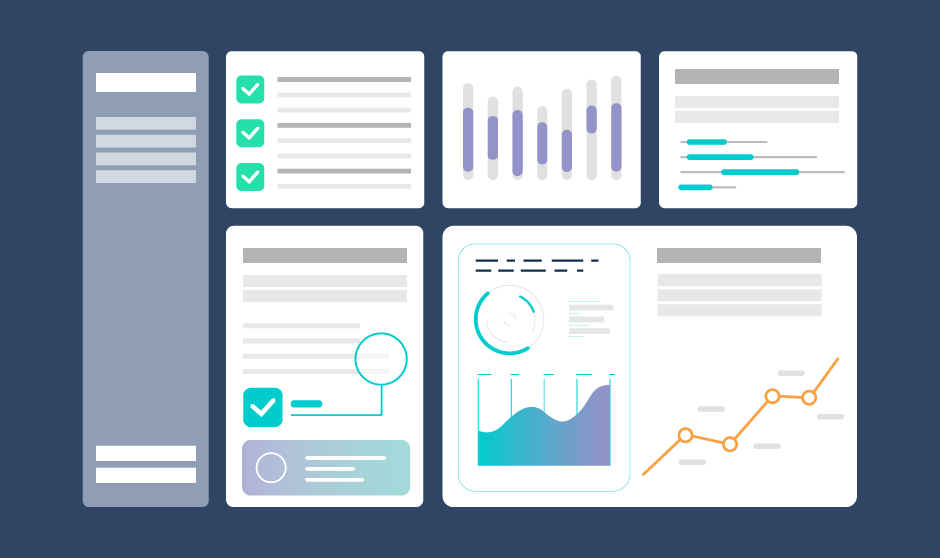 Takeaways
As well as providing lists of addresses for direct marketing, address data can add value to your business and customers in some novel ways. These include:
Analysing your customer location data to identify new business opportunities
Using different datasets such as Royal Mail's Not Yet Built to locate new customers in need of services
Using address data searches to locate customers, businesses and residents affected by planning applications or risks from the natural environment
Using address data to provide a personalised service dashboard for customers
Allies provide address data tailored to your needs. We can give you all the addresses in a council ward, a certain postcode, or even a polygon area. Find out more >
Keep an eye on Allies KnowledgeBase for more data inspiration coming soon.